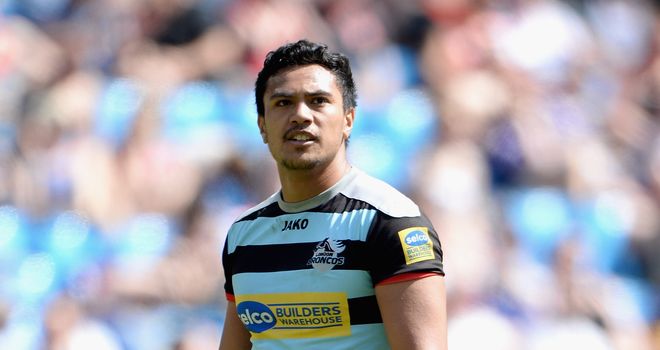 Joining the Castleford Tigers after a stint with fellow Super League side the London Broncos, former Melbourne Storm utility Denny Solomona is after a new challenge in his career.
The two-year deal will begin from the start of the 2015 season with Solomona so far scoring 9 tries in 17 games for the Broncos outfit.
He will not be alone, though, with former Storm team-mates Junior Moors and Ben Roberts also joining Castleford in 2015 – which played a big role in his decision.
"The move came about through Daryl Powell," said Solomona.
"He asked me what my plans were for next year, and thought it would be a good opportunity to bring me in alongside Junior Moors.
"The way the club is run attracted me. Castleford have a good fan base and they are regarded as the loudest in the competition by some, so it is good to get fans behind you when you play.
"I spoke to Luke Dorn and he said the club was run well, so that attracted me there too. Everyone is professional and does their job, which is what you want."
With a potent back-line, Solomona knows that working his way into the side will not be easy but he intends to work hard to earn a spot.
"I try and bring a bit of excitement to the game, and put a fancy finish on a good run play," he added.
"I am looking forward to working with Daryl Powell, who seems a really good guy and knows what he is doing. That is what I need in this stage of my career.
"Daryl said if I am willing to work hard then there is a position open for me, which is exactly what I want. I do not want to be given the position, I want to actually earn it and train hard in the off season to claim the shirt.
"I like how Castleford play. They like to throw the footy around, but when the going gets tough, they run hard and tackle hard, which is exactly how I like to play."
It has been hard going for the Broncos this season but excelling in adversity and performing week-in and week-out is what impressed Castleford coach Daryl Powell.
"Denny has really impressed me this season in what has been a difficult year for the Broncos," said Powell.
"His speed and strength alongside his ability to play in a number of back line positions will make him an invaluable member of our squad over the coming seasons."