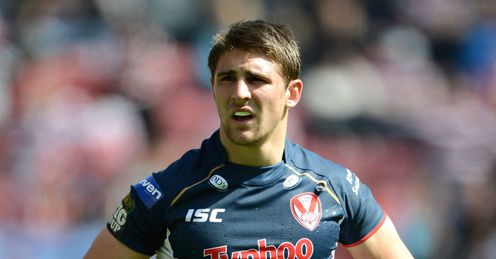 He might only be young, but he has made a stellar impact so far and thus been rewarded for it – with St Helens fullback Tom Makinson signing a new-long term deal with the club, one that will see him stay until the end of the 2016 Super League season.
Makinson, who is just 21, has already played in 46 games for the club, following his debut in 2011 at Salford – with the fullback a handy winger and goal-kicker, having scored 25 tries and kicking 54 goals.
St Helens coach Nathan Brown says that the club is excited to have re-signed such a great talent, and he looks forward to seeing Makinson grow as a player and become even better.
"Tommy is a promising young player who has worked hard and taken his opportunities when they have come along," said Brown.
"He is a consistent performer in training and understands the dedication that is needed to become not only a member of the first team at Saints, but a rugby league professional.
"If he continues to work hard, then he has a very promising future in the game."
For Makinson himself, signing a new deal has him pumped up, as he looks to continue his improvement and development as a player, over the next 4 years.
"I'm over the moon to have signed this contract and I'm looking forward to continuing my career and development at Saints.
"I know I still have a lot to learn; I believe I am at the right place to do that and I am excited about the future."