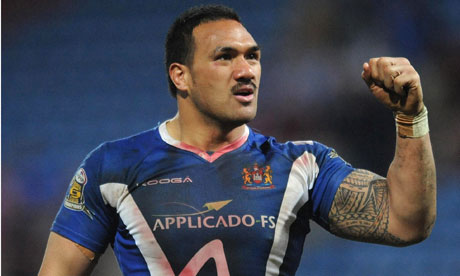 Some would say that he left the NRL too early, but he has returned to the premier rugby league competition – with former Storm and Tigers forward Jeff Lima, signing a 2-year deal with the club, returning home from the Wigan Warriors.
The link between the signing, was Rabbitohs coach Michael Maguire, who happened to the coach at Wigan in 2011, when they won the Challenge Cup – a team that Lima was a part of.
Maguire is pleased to have the chance to work with Lima again, and looks forward to seeing in Bunnies colours, starting from next season.
"Jeff has been a very consistent performer right throughout his career and will bring a wealth of experience to our Club next season," Coach Maguire said.
"He has a great work ethic, is professional in the way he conducts himself around training and in his preparation to play, and has been a high level performer week-in and week-out since I've been working with him.
"His experience will help the youth in our squad, he's a big addition to our team and will help to further strengthen our forward pack.
"I'm looking forward to welcoming him to our Club for next season and beyond."