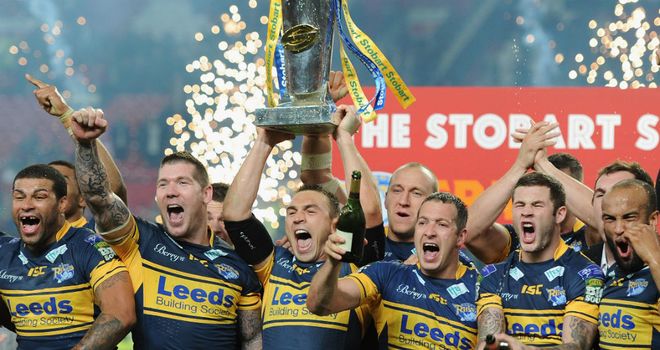 It is around this time that quite a lot of conjecture arises, as to how the World Club Challenge should be approached, and whether it should alternate between Australia and England.
With some leaning towards alternating the fixture, and others a fan of keeping it in England, the Leeds Rhinos, one of the teams that will play in the World Club Challenge, said that if need be, they have no problems in coming to Australia to play the game.
Since the game itself was revived back in 2000, every game has been played in England – but for Rhinos Chief Executive Gary Hetherington, he is on a committee that is exploring the possibility of playing the game outside of England.
"There has been a lot of work done on that," he said.
"There is no doubt that we will be working towards expanding the World Club Championship and playing it in alternate hemispheres as well.
"For next year, the plan was to play it in England, but it could be subject to change if the NRL wish to stage it. We're ready to go and have always been ready to go. The ball is very much in their court.
"When we were asked last year if we were prepared to go to Sydney to play Manly, to a man everybody said 'yes'.
"Our attitude is that we've always been prepared to go to Australia, for what would be the ultimate challenge.
"It's an NRL and SLE competition – it's not within our gift to say where we're playing – but, as far as we're concerned, we're able and willing to get on a plane and play it in Melbourne.
"Whether it's at Headingley or Melbourne, we're really looking forward to flying the flag for Super League and for British rugby league."