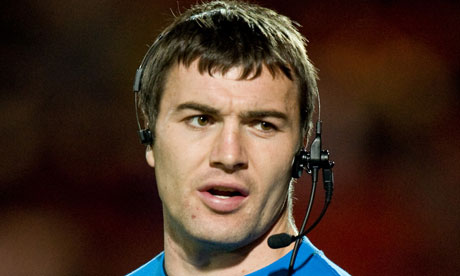 It was not quite the result that they were after, as they lost 20-6 to an experienced French side, but Welsh coach Iestyn Harris was pleased with his side's second-half effort, considering they were up against a more experienced and fancied opponent.
Wales, who went into the game against France with a relatively young side gained the upper-hand early, as a try to fullback David James saw the Welsh go up 6-0.
It was an 8-minute period, however in the first half that cost Wales the game, as the French put their experience and class to good use, scoring 18 straight points.
It was the steely resolve in the second half, however that had Harris pleased, with the Welsh side conceding just two points in the second period, courtesy of a Thomas Bosc penalty goal.
"We can be proud of our team. They controlled ten or 15 minutes in the first half and that's where they got their tries.
"When we got our shape
s right, we managed to g
et into the right areas There are some areas of our game that we need to work on in the next week.
"We have spoken about controlling field positions and at times we lacked that which is something we need to work on.
"Also, we made silly errors but I'm proud of the players and the way they defended for the large marjority of the game."
It was never going to be easy defeating an experienced French side, but Harris knows that the French controlled the game better than his side did – as they look to fine-tune some key areas.
"But to put a young side, with a lot of teenagers, into a match against an experienced France who are full-time.
"The one thing I know about this group of players is that they will never give in and that is a big characteristic of them. I thought France probably had a bit more subtly than us with the ball in hand and the halves probably controlled it better.
"There is an argument to say you can do that when you are allowed to play on your terms but again that is something we need to look at."