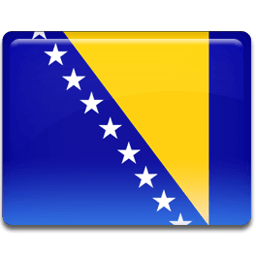 With rugby league rapidly gaining notoriety all around the world, one country in particular that is working towards officially becoming a Federation, is that of Bosnia and Herzegovina.
It was earlier this month on November 3, in the Open Championship in the Republic of Srpska, that saw 2 Bosnian teams and 4 Serbian teams take part in a RL 9's tournament, before the Bosnian side the White Rabbits, played against Serbian second division side, Novi Beograd.
With the game on the rise in Bosnia, these clashes helped to increase the public awareness of the sport in the country, with many hopeful that this is the platform to bigger things in the sport.
"This is a huge development," said SRLF Official Radoslav Novakovic.
"The Bosnian side made a very big improvement in the last few months, and I can say that all three coaches from Bosnia who passed the coach education with the Serbian Rugby League in mid-August, learned a lot and utilized their knowledge to improve game awareness."
Rugby league in Bosnia would not have been possible, were it not for the continued commitment of one Sreten Zec, the man behind the recent push to have rugby league become a top sport in the country.
"The last few months, we worked a lot," said Zec.
"At the moment, we have two official registered rugby league clubs in Bosnia and Herzegovina in the Republika Srpska region."
"There are also signals of interest in the Bosnian Federation, in the areas where Bosnjaks and Croats live; to form a club and we hope that will happen in the very near future. We need three clubs to form a federation and that is our main goal in 2013."