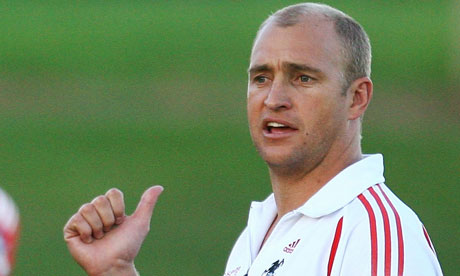 The world of rugby league can often be referred to as a revolving door, given that both players and coaches are always changing clubs – but very often do you see anyone admit that they overstayed their welcome in the sport.
For Australian coach Nathan Brown, however, who is now the head coach at Super League side St Helens, he admits that when it came to his head coaching gig at rivals Huddersfield, he stayed for longer than he should have.
Brown, 39, was appointed the new St Helens coach midway through last season, replacing fellow Australian Royce Simmons, but he made the decision to stay on at Huddersfield after the decision was made, keen to see out the season with the Giants, his fourth in charge of the club.
The Giants were flying sky-high at the time of the announcement and were sitting on top of the ladder, but following the news that Brown was headed to St Helens, their results waned and it resulted in Brown being given the flick, following a crushing defeat to Warrington in the Carnegie Challenge Cup semi-final.
It was at his first St Helens press conference since announcing the move, that Brown admits he stayed with the Giants for longer than he should have.
"The reality is with European sport when you sign somewhere you generally go the next day, whether you're a coach or a player," Brown said.
"At the time I made my decision, my intentions were good to stay and the club's intentions were good but it didn't work out unfortunately.
"It wasn't anyone's fault. I probably should have left the next day but we all wanted it to work. It didn't, so you shake hands and move on."
At the time, St Helens caretaker coach Mike Rush was performing well, giving Brown the time to return home to Australia, which prompted rumours that he was going to coach a side in the National Rugby League.
"We went back to Australia for five weeks and got to visit some people we hadn't been able to see for a long while and had a really nice time," he said.
"When my time at Huddersfield came to an end, I think St Helens had lost two games in 15 or 16 weeks and both were to Wigan, who at that stage were untouchable.
"They were going fine, they didn't need me to come in. I'm not sure I would have brought anything to the table at that stage of the year and the break for me was probably good.
"You always get linked to jobs, it's just the way it is. I was never not coming back to St Helens. We didn't go anywhere or do any interviews anywhere."
Brown will face his former club twice in the space of three weeks, with his first clash against his former club coming courtesy of a friendly at Langtree Park.
"That will be a bit different for myself because in 20 years I have never opposed my former club," he said.
"I played for St George for 10 years and I coached there for six and then I came to England.
"I'm not sure what to expect but I'm looking forward to it.
"I've got a great relationship with the people at Huddersfield. I still talk to the players and the coaches, there's no hard feelings. It's just sport, sometimes the rugs don't fit any more.
"I want us to do well but I want Huddersfield to be just a bit worse than us, if that makes sense.
"If we were to come first and them come second, it would be an ideal result."