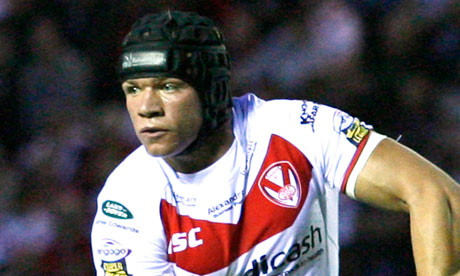 Under a bit of pressure into the game, St Helens coach Nathan Brown was pleased to finally record a home win this season, as they ran away with the game against the Wakefield Wildcats, winning 52-18.
In a game that was mostly one-way traffic, Jonny Lomax collected a personal haul of 28 points, the win against Wakefield relieves a bit of pressure on Brown, with his side now winning back-to-back games.
"It's great to get the monkey off the back. It's been a slow start at home, but hopefully now we can go on and give the fans plenty more to cheer about," Brown said.
"I thought we started off thinking it was going to be an easy night and that doing okay would be enough.
"But when it really mattered we did well. Just after half-time they had 34 tackles in a row on our try-line and we held them out. That was really good."
Brown was full of praise for Lomax and believes the 22-year old is only getting better and better as the weeks go on.
"He did well, he is doing very well and is only going to keep improving. He has got all the attributes to play that position very well."
Despite the lopsided scoreline, Wildcats coach Richard Agar found quite a number of positives to take out of the game.
"I was really pleased. That probably sounds odd for a coach whose charges have let in 50 points but our effort, spirit and commitment were tremendous," said Agar.
"At the end of the day the scoreline blew out in the last 15-20 minutes and a lot of class from the other team told on the scoreline at the end of the day.
"But with a depleted side, I think every one of our players can look themselves in the eye and say they have given their all."