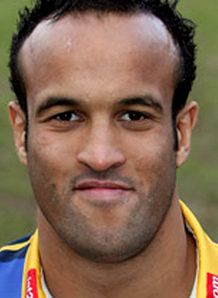 It was a solid way to bounce back after a disappointing loss last week, but for the Leeds Rhinos, whilst they won the game 18-14 against the Wigan Warriors, it left Leeds coach Brian McDermott slightly disappointed.
Whilst the coach was pleased with the way his side defended over the course of the match, he felt that they still had room to improve moving forward in attack.
"It wasn't great last week. Huddersfield were very good and deserved to win. I think we showed a lot of resilience with a lot of grit," he said.
"I didn't think we were great with the ball. We created two clear-cut chances and bombed them. A frustrating win I'd say.
"Defensively I thought we were strong. Credit to Wigan as well, I thought it was a defensively tight game. Both teams defended each other pretty much out of the game.
"While we're really pleased and we've got a smile on our faces that we've won, we are frustrated as well because we wanted to perform a lot better."
Wigan boss Shaun Wane, who was dealing with the loss of his father during the week, felt that it was the absence of Sam Tomkins who suffered a dead leg in training and thus did not play, that let the side down.
"The changes affected us," he said. "It was a late change with Sam and a few people played busted.
"I still believe we had a team that could come here and win but you have to commend Leeds. They can grind out wins, they've done it to us so many times.
"They were better than us in major parts of the game. We were not consistent in our attack. At times we lacked a bit of composure but we'll bounce back."