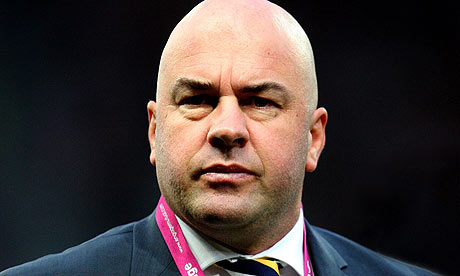 He has been coach of this side once before during the inaugural season, a game that saw him coach the side to victory – and now, after a few other coaching jobs in between, Brian McClennan will return to the international Origin foray, as the coach of the rugby league Exiles side.
The international Origin game, a clash that has now become a mainstay in the Super League calendar following its 2011 success, sees an Exiles side made up of non-English & foreign players against the very best that England has to offer – a game to be played on June 14 at the Halliwell Jones Stadium.
McClennan is no stranger to coaching, having guided Leeds Rhinos to back-to-back grand finals in 2008 and 2009, as well as a coaching stint with the New Zealand Warriors in the NRL – what matters now, though, is that he is looking forward to coaching the Exiles side once more.
The Origin game is a fantastic concept and with the Rugby League World Cup on the horizon this year's match is going to have more riding on it than ever before," said McClennan.
"It's a hugely important fixture for England as they look towards the World Cup and for all the Kiwi and Aussie boys in Super League it has special meaning.
"Many of them know that they aren't going to be considered for rep footy when they sign for a Super League club and the Exiles gives them that chance.
"I had a great time two years ago, it was a lot of fun for everyone involved with the Exiles and I'm looking forward to replicating the spirit we had in camp in 2011."
McClennan managed to catch the two games last year and thought that they were both a great success under the now current referees boss in Daniel Anderson.
"I saw the games last year and they were terrific spectacles," added McClennan.
"One match is just about right and I think we'll see even more intense competition this time.
"We get all the televised Super League games on TV down here in New Zealand and I have been impressed by what I've seen.
"England have more depth now than they've ever had and that can only be a good thing for Steve McNamara: there are also a lot of very talented overseas players in the competition and I know the chance to play for the Exiles will see them up their game."