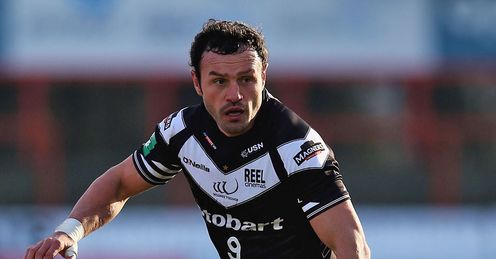 He might be 34 and at that age where some believe retirement is a better option, but with his body holding up well so far, Widnes Vikings captain Jon Clarke has re-signed with the club for 1 more year.
Clarke's career has been all about longevity, as he enters his 17th season in the Super League having played for the Wigan Warriors, the London Broncos and the Warrington Wolves – as the veteran looks forward to playing on for another year.
"I'm delighted to extend my contract for another 12 months and equally as pleased that my body is allowing me to prolong my career and carry on playing with the Vikings," Clarke said.
"Over the next couple of seasons, Widnes are going to be right up there challenging for honours. It's exciting to be a part of that."
Veterans often lead from the front and if you ask Widnes coach Denis Betts, he will tell you that Clarke has been the club's best player all season.
"Jon has been our best player by far all season and he is leading the team around really well and offers us so much on the field," said Betts.
"He is healthy, strong, experienced and one of the fittest blokes at the club and, regardless of his age, he still wants to play the game which is great news because I want him to carry on playing too."