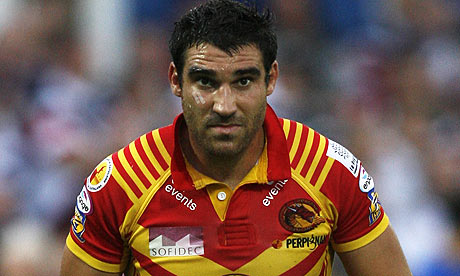 Fightbacks in rugby league are commonplace and it very nearly came off for the Castleford Tigers, who ended up losing by 9 points to the Catalan Dragons, despite losing 30-6 at one stage – the eventual score was 39-30 to Catalans.
Daryl Powell, the new Castleford coach, was very pleased with his side's resiliency and with their second half performance, though he could not say the same about the first half.
"I'm proud of our second-half performance, but I was bitterly disappointed at our first half – we never really got a grip of the game," he said.
"But I thought opportunities-wise it was pretty even in the first half, we just couldn't take any.
"I asked the guys for a response after half-time and obviously we got that. A couple of centimetres in Daryl Clark being offside and we could easily have won the game but we need to be able to defend better.
"Thirty-nine points conceded is way, way too many and ultimately, we've still lost the game. It's something we know we've got to work on and we'll continue down that path.
"We scored some outstanding tries and we were very close to coming away with something, but we haven't and we need to work hard to make sure our deficiencies are ironed out."
Despite the win, Catalans coach Laurent Frayssinous was left bitterly disappointed at the way his side allowed Castleford back into the game.
"I'm pretty disappointed really, I think we were pretty clinical with our first-half performance but in the second half we were too soft and took some short cuts defensively," said Frayssinous.
In particular, he criticise their second half defence and energy.
"It's the second home game in a row that we have conceded a try in our in goal area when we should have dealt with it.
"We gave them a try rather than making the opposition build up to score a try – that for me is most disappointing. There is plenty of work to do in that area.
"We spoke about Castleford being very good with the ball all week, so we had to be good in defence and we were pretty good in the first half but not in the second.
"In the second half, we played one up rugby with no support. That is not the way we want or like to play rugby. We weren't on the same page in the second half."