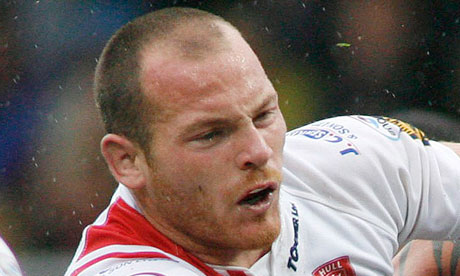 There has been talk that the club are not going to retain him as coach beyond this season and Hull KR coach Craig Sandercock has admitted that he is feeling the pressure, though his side helped to alleviate some of it, after a 44-18 win over Wakefield.
They were trailing 18-16 at half-time but with a clinical second half showing, the win moved the Rovers into the top 8.
After three successive defeats prior to the victory, Sandercock admits the pressure was getting to him.
"It is a little bit stressful, I can't lie to you," Sandercock said.
"But I'm here to do a job. I work seven days a week and I work as hard as I can. That's all I can do. It's outside my control.
"I'm here for the players. The players are more important than me. At the moment they're doing the best they can. They're responding well. While the players are happy,
then I'm happy.
"We haven't been as bad as you guys have been saying. We knew, if we could be just a bit more disciplined and control the ball a bit more, we'd be in with a chance today.
"We were disappointed with our first half. We gave away possession way too cheaply. We wanted to make sure we completed our sets in the second half and fortunately we did that.
"Keeping them scoreless for the second half was probably the most pleasing part."
The loss for the Wildcats hampers their playoff aspirations, as well as a chance to leapfrog the Rovers.
"It's at the point in our season when we are still in touch but, if we keep putting in performances like that, our season could go one way," Agar said.
"Today was a good opportunity for us and we were nowhere near tough enough to win that game in the second half.
"We committed more knock-ons and unforced errors today than we have for a long time and it played a massive part in the game.
"We need to show a little bit more resilience and grit when things are going against us."