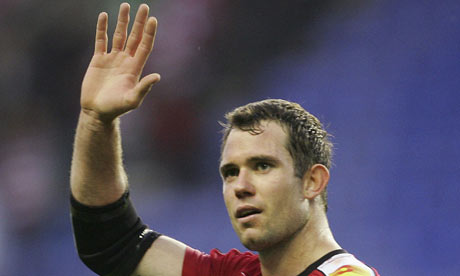 It was Wigan who ended up winning the game over Leeds 20-16, though the talking point is what happened at the end of the game, with Leeds Rhinos coach Brian McDermott of the belief that a late call went against them.
Leeds have now lost three in a row in all competitions, as McDermott was disappointed with the obstruction ruling in the last minute that cost his side a potential win.
"Nobody was obstructed," he insisted.
"Whoever pressed the button understands the rules but probably doesn't understand the game."
Despite that, McDermott was pleased with how his side performed.
"It was an outstanding game. I've got to give Wigan credit. They had more composure than we did when attacking the tryline," said McDermott.
"I'm immensely proud to be involved with this group. I thought we had a good number of harsh calls and, to be still in the contest, everybody should be proud."
The obstruction rule is contentious in any form of rugby league, but Wigan coach Shaun Payday Loans Wane saw the ruling at the end of the game in a different light to that of his counterpart.
"I was relieved obviously but I was more concerned with how it happened. The referee dealt with it correctly," said Wane.
The win, which was a narrow one, was one that pleased Wane, given the grinding nature of it.
"It was enjoyable to grind out a win," Wane said.
"We've not been in many arm wrestles recently.
"We were not at our best in our attack but our defence was solid and we played with a lot of energy.
"To beat a quality team like Leeds in an event like this in front of a big crowd is pleasing.
"I was pleased with our attitude. We stayed in with them, even though our attack was nowhere near its best. It was Matty Smith's first game back and Sam Powell is still learning so I'm sure we will be a lot better next week."