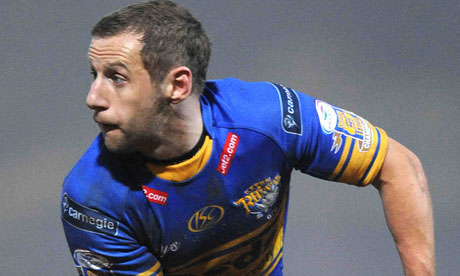 In what was a solid win at Stobart Stadium over the Widnes Vikings, Leeds Rhinos coach Brian McDermott was pleased with his side's effort and win, despite a late fightback by the Vikings.
Leading 38-6 at the break and eventually leading 52-18, the Rhinos held on for a victory despite three late tries by the Vikings.
The late comeback did not faze McDermott, who admitted that Widnes were a good side as he focused on how well his side played.
"I'm happy with all of it and have no problem with the last 20 minutes. Widnes are a good team and decided to play," said McDermott.
"We had a few blokes off the field then and were already without eight regulars. I have zero issues with the points we conceded.
"Widnes had a crack and didn't give up. I won't let the last 15 or 20 minutes Levitra put a negative slant on what basically was a very good performance."
Failing to build on a win against Bradford last week, Widnes coach Denis Betts was left rather disappointed at the way his side played in the first half.
"I've not seen a half as bad as that for a long time. I am very disappointed and it was embarrassing. There were smatterings of last year in it," said Betts.
"We went after Leeds a fortnight ago but they gave us a lesson here how to hassle opponents.
"They had more energy and enthusiasm than us, tackled harder and ran harder. It's a simple game but it was all over by half-time.
"We got back some pride and character but it was too late.
"Jamie Peacock was awesome for Leeds in the first half, Paul McShane was very good and Rob Burrow ran the show."