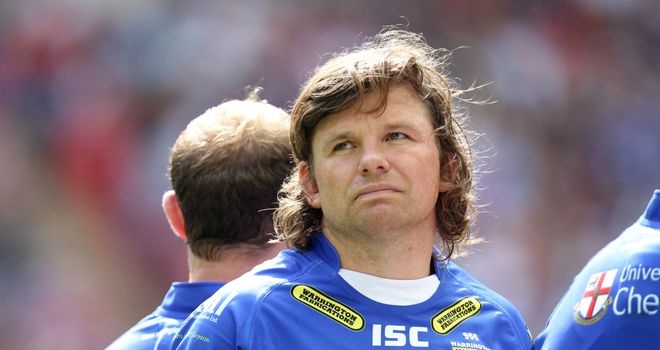 They will take the win and the two points, but Warrington Wolves coach Tony Smith thought that his side were below-par despite the win, as it took a late Lee Briers field goal to give them the win, a 19-18 win over the Leeds Rhinos.
Leeds may have scored more tries but in the absence of regular goal-kicker Kevin Sinfield, it was Zak Hardaker who took the kicking duties and he only managed one conversion.
Briers, one of the most prolific drop goal kickers in the game slotted the deciding point with ease – the 69th of his career – with the win keeping the Wolves one point off top spot behind Wigan.
"We found a way to win," Smith said.
"We haven't attacked that badly for a long time and we haven't kicked that badly since last year's Grand Final. We've actually played a lot better than that and been beaten this year and that's not meant to take anything away from Leeds. I thought their effort was enormous."
Despite the winning field goal, however, Smith Online Blackjack was not pleased with his side's overall kicking game and knows that even Briers feels that way.
"They were all ugly kicks, even the last one," Smith said.
"He's not the happiest because he understands the kicking part of his role and, if that is below par, he takes the responsibility."
Despite the loss, Leeds coach Brian McDermott will take positives out of the narrow loss and refused to blame Hardaker for his missed conversions as a reason behind the loss.
"The kicks were all out wide," he said.
"They were all good attempts so we've got to roll with that. I'm an immensely proud man to coach a group of men who can do special things.
"It would have been symbolically a massive win with the line-up we had and, although we're disappointed we've lost, we will take a lot out of tonight's game."
Someone who did receive praise was inspirational forward Jamie Peacock, who made 47 tackles.
"I felt for JP," McDermott said.
"He was almost sellotaped to the deck at the end."