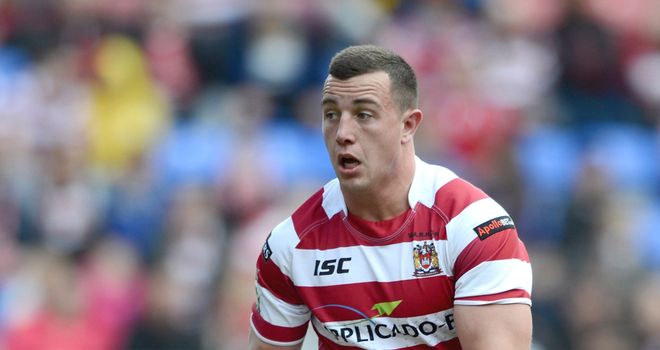 Being involved in a comeback is always a great feeling and it was the Wigan Warriors turn to feel what it is like, after they rallied back in the second half to record a 26-20 win over the Bradford Bulls.
Trailing 18-4 during the second half, Wigan rallied back and their resolve won them the game, with coach Shaun Wane praising his side's effort and determination and also praising the opposition.
"It was exciting," Wane said.
"Fair play to Bradford, they turned up and played really well. They threatened our line and they are busted like us with injuries. It was two equally matched teams and thought they played very well.
"Just to win that game was a great effort from us. We showed gritty determination to stay in it right until the end.
"I knew we had tries in us. We just needed to keep hold of the ball and complete our sets. In the last 25 minutes we did that and we put some tries away.
"I feel like the way we stuck at it until the end, that determination is Generic Viagra going to win you big games and today was a big game in a different sort of way.
"In the past, from 2010, we have not found ways to win and that has been the pleasing thing about this season is that we have found ways to win and not played that well."
The loss was a deflating one for Bulls coach Francis Cummins, admitting he and his side felt a bit down post-game.
"Sometimes you feel you don't get what you deserve and that is what we are feeling now," said Cummins.
"You know when you come to Wigan that you are not going to get all the possession and maybe not get all the calls you should get that is my opinion. But we gave them a bit back and we played really well.
"We have got eight men out of a 26 man squad really and I thought we worked really hard and tried to pass the ball a lot. I'm pleased with that but I just get a bit frustrated with some decisions, they didn't need any help."