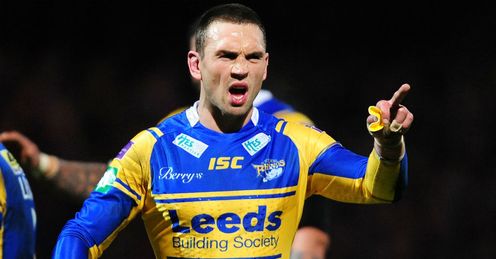 Playing each other for the second time in a short period of time, it was another win to the Leeds Rhinos over the Wakefield Wildcats, as the Rhinos scored two late tries to take the game 31-24 at Rapid Solicitors Stadium.
Just one week after a tense 20-18 win, it was the experience of Kevin Sinfield that got Leeds over the line, with the veteran kicking a crucial field goal.
McDermott was pleased with his side's effort and with the game overall from both sides, praising the Wakefield side for putting up the fight they did.
"I thought last week's game was a cracking advertisement for Super League and tonight's was as well," McDermott said.
"The two teams really had a dig and it was dramatic at the end. Neither team gave in and the result could have gone either way.
"Had Wakefield won that game, I wouldn't have had a grievance. I thought Wakefield probably deserved something out of it."
There was also praise for Volume Pills youngster James Duckworth who scored a try in a very solid debut, as well as for Sinfield.
"Kev has blown off a few cobwebs," McDermott said. "He came up with a couple of choice kicks and a drop goal which influnced the outcome of the game.
"Ducky's been showing up well in the 19s and I'm pleased he brought his game into the first team."
Having now suffered back-to-back defeats, Wakefield are lingering around the fringes of the eight with coach Richard Agar concerned that his side lost their composure at critical times.
"It was another tremendous effort but one we're not happy with because we felt we didn't learn the lessons from last week," Agar said.
"I thought at crucial times we came up with some poor plays and wrong decisions.
"There was nothing in the game, it could have gone either way, but we were just not smart enough at crucial times. I thought Sinfield and Burrow were and that was the difference."