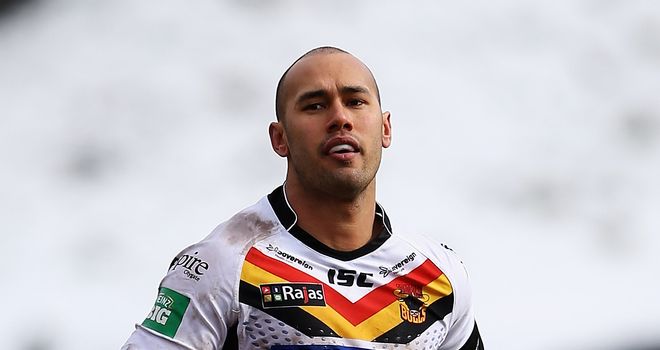 Coming from behind to win is a good feeling for any rugby league side and with the Bradford Bulls doing so in this game, it was one that pleased their coach Francis Cummins, who was full of praise for his Bradford side.
Trailing by eight points in the first half, the Bulls came back to win and eventually took the game out 26-24 against the Wakefield Wildcats.
Despite the win, however, and his praise of the players, Cummins know that his side still has work to do as they keep their finals hopes alive.
"In the first half we didn't get any kind of field position. We weren't getting any kind of rhythm but the character was there," said Cummins.
"Defensively there were negatives but with ball in hand, Keith Lulia is a handful. He did really well with some short-side plays.
"Wakefield are Online Pokies right behind us so it was a big win. It gives us another week in the race for the play-offs.
"We do need to improve and we need to ask more questions of the opposition."
For Wakefield coach Richard Agar, he was left disappointed by the loss, labelling it as a vital game in the context of the club's season.
"I thought we gave the game away today. To tell you the truth, I thought we were all over them in the first half," said Agar.
"I thought we created the most chances. We let in two soft tries. We needed to be more clinical.
"It makes it hard for us to make the play-offs, and Bradford have now leapfrogged us.
"There will certainly be some changes next week. We've got some players who have been making too many errors for too long."