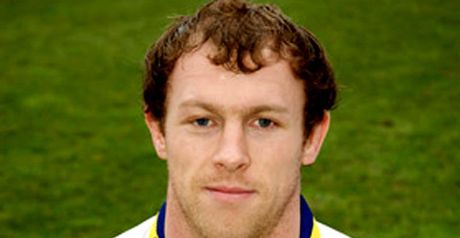 Character, resolve and determination are often traits associated with making a comeback in rugby league and it was no different for the Warrington Wolves, as they came back from 24-6 deficit against the Castleford Tigers, to take the game out 40-30.
In a performance that pleased Wolves head coach Tony Smith and one that saw him praise his players resolve, he had one simple message for them heading into the second half – 'hold onto the ball.'
"Hang on to the ball and you'll score tries was what I told the players at half-time. Whichever side hung onto it scored," said Smith.
"The weight of possession against us in the first half was just enormous. Castleford are a terrific attacking side and we didn't have our fair share of ball in the first half.
"I was quite pleased we were within 12 points of them at half-time.
Keen to avoid successive losses in all competitions after a shock loss to Hull in the Challenge Cup, it was about showing their resolve and fortitude as a team, something Smith believes they did well.
"We were a bit flat early in the week for a few days in Pokies training after our Challenge Cup defeat. Today was about character for us and I thought we showed bucket loads of it.
"I was really pleased with the character we showed to fight back and change the momentum of the game."
They came so close yet were so far, as the Tigers failed to record a win over Warrington – the streak is now four years without a win over the Wolves – and have now suffered three successive defeats.
"I thought our boys worked exceptionally hard and for large parts we were the better team. The game flipped a little bit at half-time for a number of reasons and it took us a while to get back into it in the second half," said Tigers coach Daryl Powell.
"We got back into it at to level at 30-30 but next set we gave a 50/50 pass that went wrong, and those are the little 50/50s we are getting wrong at the moment and that is what is hurting us.
"Having said that, I thought we conceded some soft tries on our own try line in the middle of the field and that was probably the defining factor."