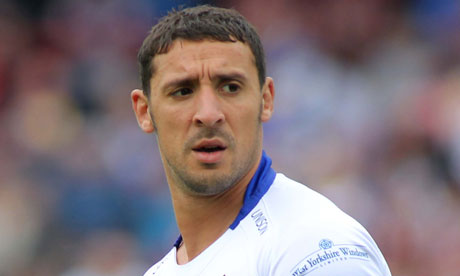 2013 is a year that he would want to forget and has he gets older, so too does his body start to wear down but that has not stopped Wakefield Wildcats stand-off Paul Sykes from playing on, with the veteran re-signing with the club for a further season.
The 31-year old club stalwart still has the desire and motivation to play on next year, and despite being restricted to just 16 games this year due to a knee injury and then a broken leg, he is keen to make up for what has been a frustrating 2013 by his standards.
"It's been a bit of an up and down season for me personally and I'm looking forward to starting afresh next year and stay the whole season injury me," said Sykes.
"After the first injury I got back playing and just started to get my fitness back. then I break my leg. It's pretty frustrating because I've been pretty lucky up until this year with injuries, so I'm just looking forward to getting all things right electronic cigarette nyjoy for next year.
"Watching the lads is a bit frustrating because you want to be out there so probably does make you a little bit hungrier."
With key players Danny Kirmond and Dean Collis already re-signing, Sykes is pleased to stay with the club and believes they have a solid core of players sticking with the club as they move forward in search of the ultimate goal.
"We have got a strong, tight-knit bunch of lads and it's probably the best bunch of lads I've ever played with. It's good for the club that all those boys are staying for next year and the foreseeable future," said Sykes.
Despite his broken leg, Sykes has not ruled out a return this season.
"I got the pot off yesterday so I can start doing my rehab and the doctor says I can start running in 7-10 days," said Sykes.
"I'm going to try and get back for the last couple of games. If it happens, it happens. If it doesn't, then I'll have to focus on next year."