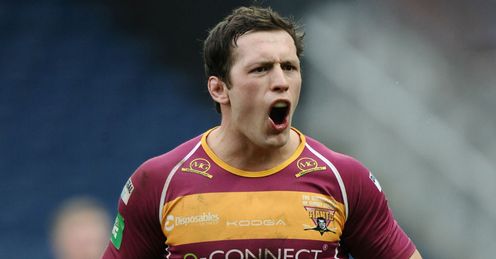 Whilst they won the game and retained top spot, Huddersfield Giants coach Paul Anderson is refusing to get carried away, with a lot of hard work still to be done to achieve the ultimate goal – that is, winning the League.
In what was a tremendous display by the Giants, they cruised to victory over the Wigan Warriors and took the game out 30-12 – and with three games against teams outside the top 8, it is expected that the Giants will retain top spot during that time.
Despite that, Anderson wants his players to have their heads in the game as they prepare for a clash against the London Broncos next week.
"All we have done all year is focus week in, week out. We will enjoy tonight, have a good weekend off, but then regroup Monday and put all our attention into London Broncos.
"We haven't won anything yet. We have got to keep winning week by week and we won't get ahead of ourselves."
"We have put ourselves in a position now where we can achieve something, but we are also in a position where teams can come and knock us over," said Anderson.
Despite their stellar performance, Anderson knows that there's still areas his side has to work on moving forward.
"All the things we did defensively and offensively were what we spoke about.
"We have still got some chinks to get out of our system but it Cialis Online was a victory for our attention because we did what we practised."
The game ended in unsavoury fashion, after Ephalahame Lauaki put a shoulder charge on, one that Anderson thought was quite similar to the one Catalan Dragons back-rower Zeb Taia was suspended for.
"It's exactly the same except Shaun Lunt got up," said Anderson.
"It is a late shot on a ball-player.
"I felt the officials should have dealt with that differently. In my eyes that is a three-match ban, and the Catalan chairman will probably agree with me."
With Wigan still a competition powerhouse and previously leading the competition, coach Shaun Wane knows that improvement is needed moving forward but he was pleased with facets of his side's game.
"Going to Wembley has not taken our eye off the ball," said Wane.
"We were not that far off today, it is not a crisis. We are playing some good stuff.
"This was one v two (in the table). If it was one v eight, I would understand the crisis comment.
"We were beaten by the better team and we just need to learn from it. We had a few players missing but I was still confident we could have won today.
"We had spells in the first half where we could have scored a few tries but we didn't convert them. At the end of the day, they played better than us and they deserved to win."