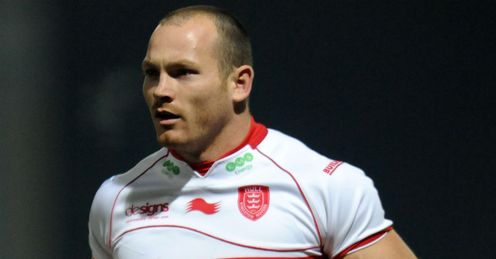 Defence often wins you games and this was the case for Hull KR in their 16-12 win over the Leeds Rhinos, with coach Craig Sandercock full of praise for his side's defensive heroics, as they clinch their play-off place with the win.
With all the early ascendancy and dominance, Hull KR looked comfortable, before Leeds threw everything they had at the Rovers side as their defence held firm and ultimately won them the game.
What made Sandercock proud was the fact that the performance was away from home and he was especially pleased with the performance of some of his younger players, and their defence.
"I'm really pleased for the boys," Sandercock said.
"To put in a good performance like that away from home, I couldn't be more proud of them.
"It wasn't pretty but all those young kids who came in tonight defended for their lives.
"I got a crick in my neck watching our line. They way they defended set after set, the young kids can be very proud.
"Our defence was outstanding and can electronic cigarettes be taken on a plane to limit their tries to those kicks was very pleasing. The boys showed some character tonight."
A win would have seen the Rhinos cement a top four spot but it was not to be, with Leeds coach Brian McDermott offering no excuses for the loss.
"I didn't think we were great but, at the same time, we were not awful," McDermott said.
"I've not too many gripes. I thought Hull KR played better than us and grew in confidence as the game wore on.
"When we do our review, there will be things we could have been better at during those 28 tackles but they gambled on cutting us off and it worked.
"Hull KR haven't been far off in the games they've lost recently and we were expecting them to be good."
There was also real concern about the fitness of some players heading into the game for Hull KR, but Sandercock admits that he had no choice but to play them.
"A couple of those shouldn't have played but they had to," he said.