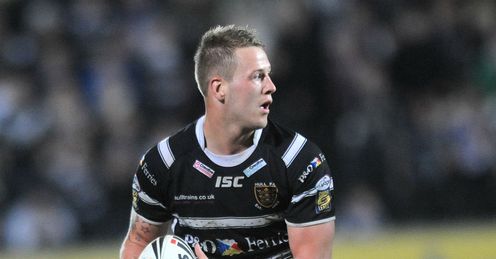 With the Challenge Cup Final getting closer and closer, the key for Hull FC was to have momentum heading into the clash and they have done that, with an 18-13 win over the Salford City Reds.
It was a late try to Joe Westerman that got them over the line, after an earlier field goal from Salford player Marc Sneyd had put the Reds up by a point just 90 seconds earlier.
The win came at a cost, however, with Joe Arundel, Kirk Yeaman and Danny Tickle suffering some injuries – which is a cruel blow for Hull FC heading into their Challenge Cup Final clash, with Hull FC coach Peter Gentle pleased with the performance.
"We found a way to win and we got the two points," he said.
"Now we can look forward to the Challenge Cup final. I think that pretty much assures us a semi-final berth now.
"We've got a massive game to look forward to next week now. We set our stall out at the start of the year to compete in both competitions.
"We have got a few injury issues but we'll see what they're like manual electronic cigarettes on Monday. Joe has something to do with his hand and Kirk looked like his ankle.
Although the club does not yet know the full extent of the injuries, that will be known soon, as Gentle looks ahead to their big week.
"I haven't spoken to the doctor yet, and I imagine we'll find out more about the injuries over the weekend or on Monday.
"If they're out (of the cup final) someone else will come in and do a good job. We got the two points and that assures us of our play-off berth."
There was disappointment on Salford's end, with coach Brian Noble admitting it was disappointing to lose the game late in the manner that they did.
"I thought we deserved more than we got," he said.
"I thought we played really well. In attack we looked really threatening and we had a lot of chances that we didn't take but at least we are making the opportunities.
"One short kick-off and a break on the line and it's very tough to take. I thought Theo Fages and Marc Sneyd controlled the game at times and played well."