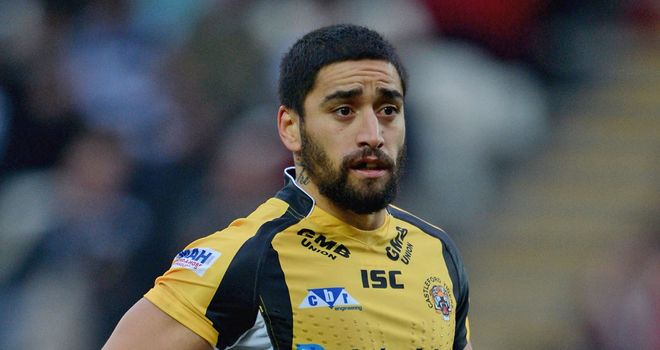 It might be just his first year in charge of the Bradford Bulls but coach Francis Cummins had high expectations of the season – ones that did not come into fruition – as his side lost in a high-scoring yet tense affair to the Castleford Tigers.
It was a try-a-thon, as the Tigers overcame the Bulls and won 42-34 in a nail-biter.
It was back in April that the Bulls were in third position but since that time, they have won just two out of ten games, with Cummins admitting that his side shot themselves in the foot and let themselves down at inopportune times over the course of the season.
"We've had opportunities to win games this year that we've probably thrown away," said Cummins.
"We needed bit of luck in keeping people fresh and we've not had it. I am frustrated but we've to take it on board and improve.
"We're a young group and we will get better. We will be in a stronger position next year, both on and off the field.
"We're investing in staff, we've a lot of Generic Levitra good people coming in and it's going to be a great place."
The loss to Castleford had Cummins disappointed with his side, in that they could not match the same sort of intensity that Castleford did.
"We didn't play well at all. Cas are very good at playing that sort of game. They came up with some great play," said Cummins.
"We've been really good defensively this year but today we weren't smart."
For Castleford, it was a nervous game, especially after Charlie Martin was sin-binned.
Having to hold on for dear life in an attempt to win the game, Tigers coach Daryl Powell was pleased at his side's resolve to do so.
"We don't do anything easy. It was a crazy game. It took an amazing tackle under the posts to keep them out at the end," said Powell.
"Getting Charlie Martin sin-binned made it very difficult for us. We were clinging on at the end. Thankfully we were able to do it.
"We showed a fair bit of character to dig a win out when we could have folded."