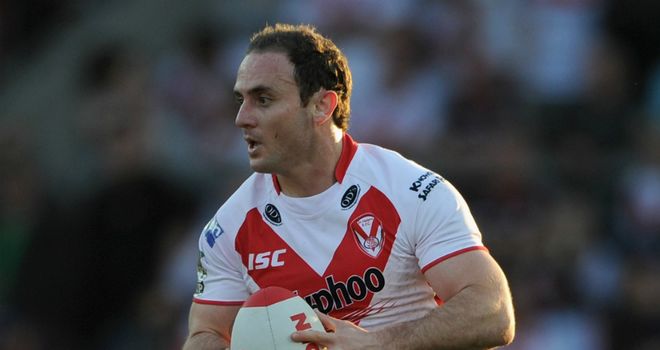 Although they might have won their fifth game on the trot, St Helens coach Nathan Brown was still disappointed in his side's performance, highlighting their inconsistency in the game as a key area to improve.
"We did some decent stuff and some stuff at the opposite end of the scale," said Brown.
"We just weren't quite consistent enough today, I didn't think. We put ourselves in a good position early on but then made a lot of errors that were just poor attention to detail.
"We never seemed to get flowing and they were probably a bit similar at times themselves.
With the finals fast approaching, Brown believes his side need improvement on the small things, if they are to pose a threat.
"I just thought we let ourselves down in some really small areas of the game and that's what I was most disappointed with.
"To come to their home hgh dopa 250 capsules ground and win like we did is pleasing but we need to be a lot better than that going forward.
"Playing well is the key and coming into the play-offs, winning and playing well is a good way to go into them."
For Wakefield, who had slim hopes of making the finals with a win – obviously they cannot make it now – coach Richard Agar denied claims that that was a reason behind their performance.
"No, not at all. It was probably symptomatic of the way we've played for the last month," he said.
"I don't think being in or out of the play-offs made too much difference.
"Our attitude to compete was okay; I thought we controlled a lot of tackles during the course of the game but we sound like a broken record.
"Whenever we're making fundamental errors like we are making then it's going to be hard on ourselves."