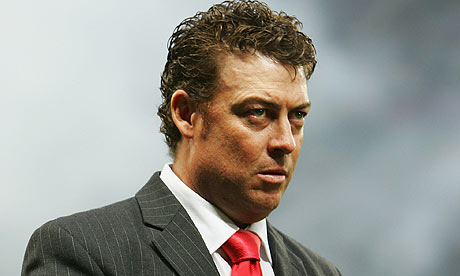 It is largely a rarity in the world of rugby league but as more teams occupy the model, the game changes, as the Parramatta Eels are the latest NRL side to appoint a General Manager of Football, with former coach Daniel Anderson appointed to the position by the club.
As a coach, Anderson reached two grand finals – one in 2002 with the New Zealand Warriors and one in 2009 with the Parramatta Eels – and with experience galore when it comes to both coaching and junior development, Anderson says the key is to allow Eels coach Brad Arthur to focus on coaching and for him to oversee and monitor the quality of players the club have in the ranks.
"I think the pressures nowadays on the head coach at any NRL club are extensive and the scrutiny is very tough on coaches," Anderson said.
"The less distractions they have from the mundane, the administrative components of their job, the better. I see me being a pivotal part in allowing him to focus and free his creativity as a coach."
"Meanwhile, the focus for myself and the team in the area of Parramatta is also to generate quality players that will be able to put pressure on Brad, as the Head Coach, to have to consider them for NRL."
Anderson, who has been familiar with the Parramatta area his entire life, already has one key connection with coach Brad Arthur – both are from the Parramatta area.
"Brad and I are both similar in that we have an obligation to the Parramatta club to foster and enhance rugby league so our community is proud of us. I know from living and growing up in the area how important the rugby league culture is to the community, and I want to see the Eels rising again," said Anderson.
With the role of General Manager of Football a new one created at the Eels, CEO Scott Seward says it signals a change in direction for the Eels both on and off the field.
"Daniel brings a wealth of experience to his position as General Manager of Football Operations, and will play a pivotal role in restructuring our football department into a modern-day club," Seward said.
"The General Manager, Football Operations will look after the pathways, the performance, the development of our players, the recruitment and retention, and make sure we have pathways for our players here to play at their very best.
"We are looking to transform our football side into a powerhouse, and Daniel's experience as a football coach and a rugby league administrator makes him more than capable of doing that."