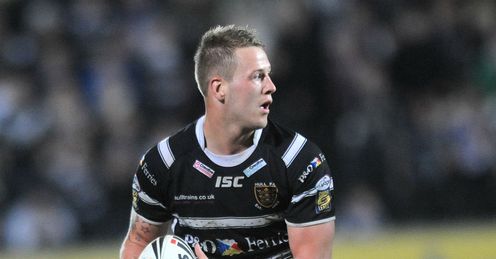 Keeping the top players at your club is never an easy task as teams often juggle the challenges of what is put in front of them, but Hull FC fans can rejoice, as the club re-signs talented back-rower and fan favourite Joe Westerman, on a new deal.
After Richard Whiting re-signed with the club, Westerman's new deal will see him stay at the club until the end of 2016, one that he is excited about and glad to have sorted.
"I am pleased to get my future tied down and it was an easy decision to make," said Westerman.
"I'm really looking forward to working with Lee (Radford), he's a good coach and has an exciting vision for the club which you can already see him starting to mould into shape.
"The change in coaching staff has come at the right time for us and there is a new lease of life about the squad now ahead of pre-season."
He added, "We all can't wait to get back into training and push for a place next season. Competition for places is looking very strong, but personally I am focused on producing the best form of my career for Hull FC."
Since arriving from Castleford in 2011, Westerman has played in 77 games for Hull FC to date, as the club are also excited to see the talented back-rower stay.
"Joe is a natural footballer with bags of talent, something which he probably still hasn't quite realised to its maximum potential yet," said Hull FC coach, Lee Radford.
"We're looking for Joe within this deal to become a more consistent player and he knows that. We've seen glimpses of what he is capable of but we want to be seeing it week in, week out and that is a challenge Joe himself is looking forward to.
"This team is in need of leaders and that is something we also want to nurture out of Joe over the next three years. We want him to set an example and have an influence on the youngers guys in the squad, as well as offering leadership out on the field."