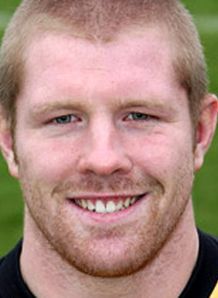 Producing good form when given opportunity often sees players rewarded with new contracts and for Ryan Boyle, he impressed the Castleford Tigers club enough for them to extend his deal with the club until the end of the 2016 season.
Already contracted until the end of next season, the club acted quickly to secure his services after Boyle joined the club in a swap with the Salford City Reds.
The club are pleased to have him stay on with the club, as head coach Daryl Powell expressed his excitement at retaining the talented prop.
"Ryan was one of the from props in Super League at the end of last season, so I'm absolutely delighted that he's agreed to extend his contract at Castleford for a further two years," said Powell.
"I am sure that there is further improvement in him and I look forward to working with him in the coming seasons."
For Boyle, he is pleased to extend his stay and looks forward to continuing to work alongside Powell and his fellow team-mates, ones he feels comfortable with.
"As a Cas lad, it means a lot to be playing for the club so I'm over the moon about signing a new deal," said Boyle.
"I am enjoying rugby again which has contributed towards the improvement in my game and when Daryl and Danny Orr (Assistant Coach) came in they took my game to a new level. In the last third of the season, I was probably playing the best rugby of my career so far.
"We are a really tight knit group of lads who all get along really well and I think we are all benefiting from the systems that Daryl and Danny have introduced.
"I know there's still room for improvement in some areas of my game so my main personal goal is to continue to improve and grow as a player under their guidance, and to learn from them and my peers at the club."
Keen to impress and make an impact, Boyle knows that for the side to succeed, they have to play as a team and perform to their abilities.
"I'm really excited for next year, it's a massive year for the club but we have to find some consistency in our game," said Boyle.
"We were inconsistent last year as we played well against the better teams but didn't turn up against the teams who we had been expected to beat.
"We're going to give it a good crack and I believe that the play-offs are well within our reach."