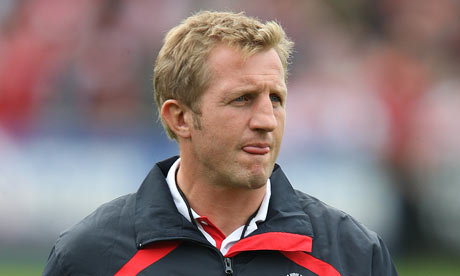 The world of coaching in rugby league can often be tough and it can often chop and change at will but for any coach, knowing that your job is safe for at least a couple more years is a boost.
For Widnes Vikings coach Denis Betts, he is now in that boat, after he and the Vikings agreed to extending his stay for a further two seasons.
Betts, who is a former Wigan Warriors and Great Britain forward, has been in charge of the Vikings since 2010 and it was his work ethic and respect that saw the club reward him with a new contract.
"I have been hugely impressed with the performance department that Denis has built and that he continues to evolve. He has a phenomenal work ethic and has the respect of everybody within our organisation," said Widnes Chief Executive, James Rule.
"We are excited about what we can achieve together at Widnes Vikings in the coming seasons."
For Betts, the deal is one that excites him, as he looks forward to working with those at the club and trying to put Widnes in a position where they can challenge the top teams.
"I'm delighted to have signed a deal for another two years. I'm enjoying working at the club and with some excellent people," said Betts.
"We are in a really strong situation. We have a very good board of directors, playing staff and fan base but there is still so much to do.
Whilst their progress has been good so far, Betts knows that they can go even further and that they have to compete with the squad they have, whilst improving it moving forward.
"We are making good progress but we won't rest on our laurels. We are building a squad that over the next three or four years will compete at the very top and to get the opportunity to drive us forward for another two years is great for me personally," said Betts.
"Playing play-off rugby league in October and making an impact at the latter stages of the Challenge Cup is not over reaching for us – we can get there and I will be doing everything in my power to achieve those aims."