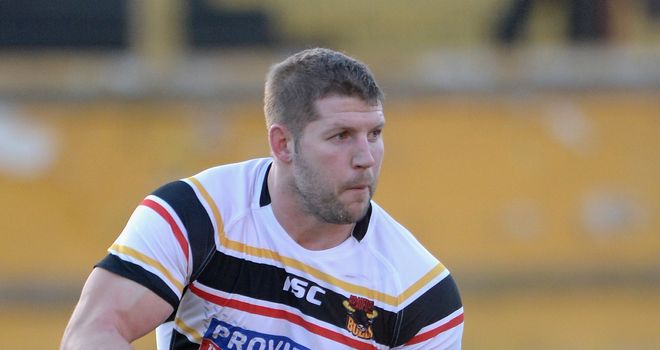 Players often change clubs for varying circumstances and for Bradford Bulls prop Nick Scruton, where there is opportunity, he will go there – with the prop forward signing a 1-year deal with the Wakefield Wildcats.
Expected to make his club debut as early as this week in the clash against Castleford, Scruton enjoyed success as a player both at the Bulls and at the Leeds Rhinos – he was an academy player of theirs – the prop is looking forward to the challenge of the new move.
"It's sunk in a bit more today now I've been down to the ground and seen the boys train," said Scruton.
"I'm just looking forward to getting out there and training myself now and get on with the next chapter of my career."
Leaving the Bulls was a tough decision for Scruton and he was quick to thank the fans of the club for their continued support over the years but as a new chapter arises, he looks forward to his time ahead at Wakefield.
"A lot of the (Bradford) fans won't believe it but yesterday was one of the worst days of my life, it genuinely was," said Scruton.
"I've had six years and they've not all been good years, we've had ups and downs but I have loved every minute of my time at Bradford Bulls and it was a sad day yesterday for me to decide that the best decision for me and my family was to leave and come to Wakefield. That's the decision I've made and now I'm just looking forward to getting on with it.
"It's pretty easy being a rugby player, we just get out there and do our job. We can't control many things apart from the rugby side so that's what I want to do now and get out there and play well for Wakefield Wildcats."
Whilst the Wildcats have not had the best start to the season, Scruton is confident that his new club can turn it around and avoid relegation.
"I don't think it was a cracking game for anybody that day and I don't think it did Wakefield justice. I'm looking forward to getting stuck in with the lads and there is a lot of quality here. Once we hit our straps we can drag ourselves away from the relegation scrap and claw our way up the table.
"Last pre-season was one of the first pre-seasons I've had in about four years with injuries and niggles. I've had another pre-season this year so I'm looking to go one better. Last year was a good year but I know I can play better and I'm glad that's Wakefield so I'm hoping they'll see my best year yet."