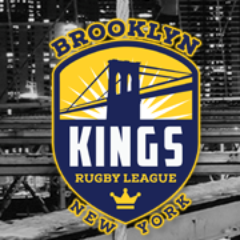 Strong partnerships in the world of rugby league are a crucial asset for any side and for English Super League team, the Castleford Tigers, they know how important it is to form partnerships with new teams.
With the Brooklyn Kings a very new team in the American rugby league system, they and the Tigers will enter a partnership for developmental purposes and to increase brand awareness.
The man behind the move is a player that used to play for the Tigers a few years ago and a player that has also played in the NRL – that man is, Nick Youngquest.
With the aim to share their vast resources with the Kings, to implement initiatives and develop their brands globally, Youngquest felt like it was an avenue that had to be explored.
Even better for Youngquest, he will be joining the Kings outfit in a coaching and development role.
"I'm beyond excited to come on board at the Kings in their inaugural USARL season", said Youngquest.
"Co-founders Matt Bailey and Justin Coffman have done a great job to get the ball rolling and I think we can make this the premier rugby league team in cialis 20mg online America."
Castleford's CEO Steve Gill is right behind the new, budding partnership and he hopes that in time, a New York based player can pull on a Castleford jersey.
"We are very pleased to offer the Tigers brand as a means of developing the Brooklyn Kings not only in the States, but in the UK as well," said Gill.
"It is great to envision one day having a New York-bred player pull on the famous black and amber of the Tigers."