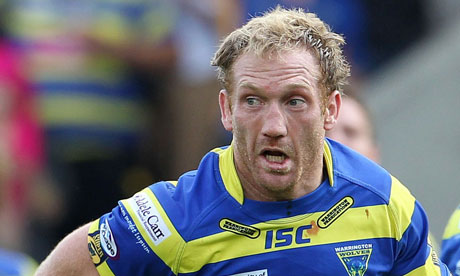 Retiring is imminent for every player at some point and after an illustrious career spanning some years, utility Michael Monaghan has opted to retire from the game.
Enjoying stints in the NRL with the Canberra Raiders and Manly Sea Eagles and a lengthy stint in the Super League with Warrington, it marks the end of a successful career for Monaghan.
It was back in 2008 when Monaghan joined Warrington, initially heading over as a halfback before taking over the hooker role as the club transitioned.
He enjoyed success in Warrington winning the 2009, 2010 and 2012 Challenge Cups, as well as winning the Lance Todd Trophy in 2009 for a man-of-the-match performance.
For Monaghan, the honour was all his during his Warrington stint and with his brother at the club, he hopes to stick around in England for a while.
"It's been a privilege playing here for seven years; winning Challenge Cups and playing in Grand Finals," said Monaghan.
"It's all gone better than I could have hoped for or expected. I've enjoyed my time here and the atmosphere created by the fans over the years has been great.
I'm retiring from playing at the end of the season but I am looking forward to moving on in the game, hopefully into a coaching role whether that's here or elsewhere. With Joel still at Warrington and me being engaged to an English girl, I'm obviously keen to stay over here for a while.
"A massive thank you to everyone who has made my time at the club so enjoyable and I look forward to hopefully ending my time here on a high."
Club head coach Tony Smith valued the contribution of Monaghan to the club and wishes him the best moving forward.
"We will thank Michael for his efforts he's put into the club at the appropriate time because we know he's got, and we've got, some unfinished business in terms of the rest of the season to go," said Smith.
"I would like to say I admire his decision to retire at the top of his game and he is in that sort of form. He's certainly not going to be one of those players who is going to play a year too long and I admire that decision by him. He's played some of his best Rugby League here."
There was nothing but praise for the retiring veteran.
"He's certainly been a great asset to the club for a number of years and in all the years I've been here, on the field but also in his knowledge of the game," said Smith.
"He is going to be a huge attribute to whichever coaching staff he ends up working for as he's got a great ability to read the game but also to convey his thoughts of the game. I'm sure he is going to have a very good career after retirement in Rugby League."