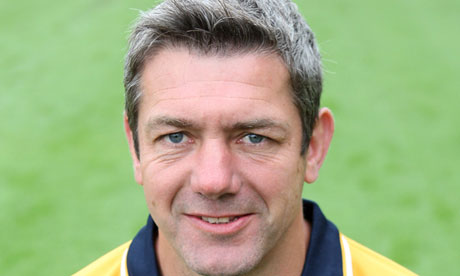 He has transformed the side and has them playing some great footy and as a result of his hard work, Castleford Tigers coach Daryl Powell has signed a new 5-year extension with the club.
Winning 20 of 31 games so far in charge, the club has moved from the pack at the bottom of the ladder to be pushing for a top four spot – currently in third.
For Powell, he is pleased to have his future sorted and wants to get stuck in again.
"I'm really pleased that I've got my future sorted; obviously it's an important contract for me, it's my first job back in Super League and I've been delighted with how it's gone so far," said Powell.
"The term of the contract will allow me and the coaching staff that we have in place at the moment to really build something at the club that will hopefully be really special."
A club that he knows well, developing players and the club are two big aims for him.
"It's a dream job for me to coach the team that I believed in as a young man. It means an immense amount to me to be able to lead it from a playing perspective and give the supporters hopefully something special and a club that's got a feel about it that they feel a part of," said Powell.
"I'm really looking forward to growing and developing the club, and obviously growing and consistently getting better myself, which along with the players, we should be striving to every day."
With decent success so far, Powell wants to continue to build on it moving forward.
"I think that if we can create stability, continue to build our environment, get the best young players playing at Castleford – we all know that it's one of the best areas in the country for young players – then there is no reason why we shouldn't be challenging to push the top teams come final days; I don't see any reason why that can't happen."
"We have seen this season that we have made a real statement about the club and where we want to go. The performances have been fantastic and we have got to maintain that and that's a very difficult thing to do, but there's no reason why we can't."
Powell's philosophy has been promoting young, talented and hungry players and he believes a host of marquee players is not always the answer.
"I think that we have proved that you don't need a vast amount of marquee players," he said.
"We have got some outstanding players in our club, but you can help players to develop and grow and if you do that, then you turn a player that might be worth a certain amount of money into a player that's worth a hell of a lot more."