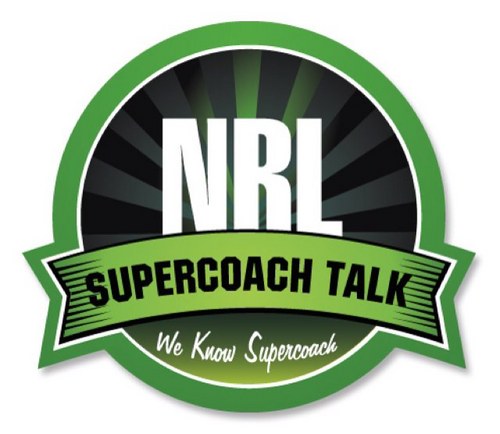 Another article from the guys over at NRL SC Talk and it is certainly an important one. Supercoach plays such a big part in all our lives and so these guys try to make it a little bit easier for us all.
With these 10 crucial commandments in mind, you would do well to heed to them as put forth by NRL SC Talk regular, Surgebuster.
So, without any more hesitation, here they are:
By popular demand*, the 10 Commandments of Supercoach are back for another year, as helpful and prescient as ever.
Consider these commandments a kind of Supercoach sunscreen, to prevent you getting badly burnt. Some of them are basic tips, others a little more advanced, but all will help get you on the right path to Supercoach glory.
Well, at least the top 1,000. Definitely top 10,000. Probably.
1- Thou shalt prepare thy team in preseason
Ignore complaints from politicians about how hard it is to balance the Federal budget – clearly none of them have played Supercoach.
Don't be fooled by the salary cap increase to $6.5 million, player prices have inflated in kind – and that means dollars are very tight when you're building a squad.
Getting the best bang for your buck from the start is critical to a successful year. Take the time to read team previews and identify potential break-out players, rookies, and veterans that may lose playing time.
Think about the next big thing your real-life team has in the squad – and know that every other team has one or two as well. But if the next big thing isn't in the round one team, think long and hard about whether or not to believe the hype (eg Phil Gould's guarantee that Eto Nabuli would play NRL last year).
You may remember some of the hottest young commodities in preseason last year were Zac Santo, Kodi Nikorima, Jake Trbojevic and Brendan Santi. So, yeah…
The more informed you are, the better placed you'll be. Which also means the SC Talk Pre-Season Mega Guide is essential. And no, I didn't have anything to do with the guide and nobody asked me to mention it – you're just a fool if you don't pick it up.
2- Thou shalt treat players as commodities and not real people
Being a successful coach means understanding that Supercoach is a stock market – buying low, selling high and increasing your Team Value is the key to victory.
Players loosely break down into four groups:
Keepers/Guns – the highest point scorers in SC, almost always expensive and usually rep players
Cash Cows – low-priced and usually young players, used to increase your Team Value
Sleepers – Boom or bust propositions and usually mid-priced. For advanced and/or foolish coaches only
The rest – if they aren't scoring premium points or increasing in value, they aren't worth buying.
Fortunes have been won and lost on identifying which player falls into which category.
Plan ways to steadily increase your Team Value through the year to be able to afford more Keepers. That means identifying Cash Cows and getting on them early. The best Cash Cows are rookies and they will form the foundation of your efforts to increase your Team Value, but established players can also be a factor.
Player values are calculated on a three-week rolling points average, so they can rise and fall dramatically from week to week. Knowing when to trade in and out is essential to building Team Value. Timing is everything.
3- Thou shalt conserve trades, for they are the way to salvation
Trades are the most valuable resource in the game, like air-freshener at an IT company or hand sanitiser at Sexpo.
They are important in increasing Team Value (see commandment two), bye and Origin-planning (see commandment four) and surviving a rash of injuries (see commandment eight).
Never trade a player out simply because you don't like their matchup that week or, even worse, dump them after they dropped the ball or missed a tackle with the game on the line. Avoid emotional decisions – if you don't have a good, rational reason for making the trade, then don't.
That being said, having the discipline to avoid unnecessary trades is almost impossible, even for experienced coaches. Just minimise how often you make them!
4- Thou shalt not trade Keepers (unless thou absolutely must)
If a Keeper is going to miss a few games, it's tempting to see what else you can do with the money. This is particularly true over the Origin period, where some can miss five out of eight weeks, depending on their bye schedule.
It's important to remember you're really burning two trades to swap out a Keeper (one to trade out, one to trade back), so don't sacrifice the season for a short term gain unless it's really necessary or was part of your plan all along.
Reasons to trade a Keeper may include that they're injury prone (Paul Gallen), suspension prone (Paul Gallen) and just a got another injury or suspension (Paul Gallen), or if their Keeper status is threatened by reduced game time or off-field issues (Paul Gallen).
5- Thou shalt not make desperation trades, for they are the devil's handiwork
Many of us inevitably make the same error in Supercoach, year after year. A few weeks in, when injuries hit or it's clear you've misjudged a player, you'll start to make desperation trades to catch up. These often involve praying for Sleepers or big names of the past to come good.
Players who likely fall into this category in 2015 include Tony Williams, Feleti Mateo, Benji Marshall, Glenn Stewart, Anthony Watmough, Justin Hodges and Cameron Smith (yeah, I said it).
Long shots or desperation trades for Sleepers may make your team better in the short term but ultimately, any quick fix will leave you with fewer options later in the season to adjust for injuries, suspension or loss of form.
6- Damnation awaits those who chase last week's points
"Whoa, player X came out of nowhere to score 100 points last week and is set to rise $30k in value – he's a must-buy!" – anonymous player who finished 37,000th
Every year and sometimes several times in a season, a Neville Nobody will explode with a career game and tens of thousands of Supercoaches rush to trade him in.
But ease off the trade button there turbo – chasing last week's points is a trap.
Even as a quick cash grab, these deals often don't work out, given much of the rise in price generally happens before you buy in…see commandment three for why this is a bad idea.
But don't take my word for it; here are some popular trade-in examples from last year:
Nathan Stapleton – 125 in round five, then scored 30 points TOTAL the rest of the year.
David Fusitua – 105 in round 11, then averaged 29 the rest of the year, missing five games.
Mitchell Moses – 114 in round 19, then averaged 30 the rest of the way.
If a one-week performance looks too good to be true, then it usually is.
7- Honour and trust thy gut, for it shall keep you sane
At the end of the day, you want to be able to feel good about your team and your decisions. If you're genuinely torn on whether to take the advice of a fellow coach or go another way, then go with your gut.
If it turns out to be wrong, at least it was your call – nothing is more frustrating than going against your instincts and having it blow up in your face.
Degenerate gamblers telling stories about bad luck bets pale in comparison to some of the tales any SC Talk regular can tell about their own about bad captain options or lineup selections.
Come to think of it, I know a few people who qualify for both groups…
8- God smites those who don't plan for injury
When the injury gods take a liking to every Keeper you have, then you have to be able to adjust on the fly or your season hopes get flushed quicker than your first number two at a new girlfriend's place.
Many Supercoaches don't understand that that the ability to stay healthy is a skill – a very valuable one when it comes time to settle on which Keepers to go with. Injury-prone Keepers are high-risk high-reward gambles…there's a reason why many Supercoaches have Tedesco, Gallen and Dugan on their "never again" list.
Some big names actually had an off-season for the first time in years, while others continued to play through the relentless World Cup, NRL, Origin, Finals, Four Nations cycle that almost guarantees they will break down at some point.
Understand that injuries to Keepers played a significant factor in Supercoach last year and will likely play an even bigger role in 2015. We also experienced what I believe will be the beginnings of the trend of resting Origin players mid-season to keep them fresh for the run home.
Don't say you weren't warned.
9- Thou shalt covet thy fellow coaches' advice
The SC Talk community is a welcoming part of internet and (almost) totally dickhead free. As long as you're respectful and courteous, plenty of people are more than willing to help a fellow coach out.
Remember your question may just have been asked and answered, so be sure to check first before posting. Live Chat, especially during games, is a great place to get advice from some of the most active contributors on the site.
10- God hath not been fired, but his position hath been advertised
Wanted – one Supercoach Gun to rule above all
Must have proven record of Keeper status
Must not be in or approaching mid-30's
Must not have played 60 games in the last two years
Must not be coached by Wayne Bennett
Please send all applications to yourguessisasgoodasmine@supercoach.com
That's right. Corey Parker, better known in Supercoach circles as God, is no longer an automatic selection. Despite taking on the captaincy and primary goalkicking duties for the Broncos last year, the halo slipped slightly, as reduced minutes and age eroded some of the holy skills we have come to worship.
And with noted Supercoach kryptonite Wayne Bennett running things, it's fair to say the chances of this God coming back is…(insert your own religious joke here. I don't want to burn in hell).
*there was no popular demand. I lied and I'm not proud of it.