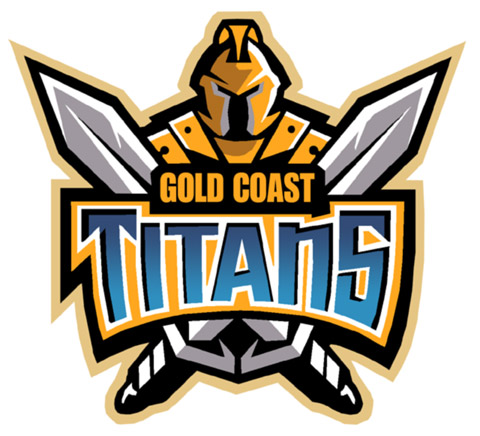 It is safe to say that the Gold Coast Titans cannot catch a break right now but despite that, their attentions must turn to the start of the NRL season that is nearly upon us. After recent revelations involving two of their players in relation to supplying cocaine, the Titans have to rebuild and quickly, if they are to get things back on track.
As per the above, one of the players charged and arrested with the drug charges was Beau Falloon. Finishing the season strongly, Falloon was expected to be the club's starting hooker but in light of his involvement with the drug supplying incident, it makes the battle for the now vacant hooker role quite interesting.
First, there is Matt Srama. Initially, he was somewhat irritated with a lack of game-time and so we wanted to leave the Titans. The Roosters came knocking, he signed with them, before reneging on that deal and opting to remain with the Titans to fight for his place. Srama has shown that he can deliver in the past but after a tough run of injuries, have they hampered his game and slowed him down, or will he re-capture that good form.
There is also new recruit Kierran Moseley, who the Titans acquired from the Penrith Panthers. A part of the club's NSW Cup premiership winning side, Moseley is a naturally gifted player and whilst a first-grade opportunity may have been hard to come by initially, recent events have given him an opportunity to impress further and make the spot his own. A hard worker and a charismatic player, Moseley has zip out of dummy half and can dictate the terms of a game well. Should he get the spot, he will have a host of experienced players around him in Nate Myles, Greg Bird and William Zillman. All of whom will help him mature as a player and a person, and help him to feel welcome within the team.
Another conundrum facing the Titans and perhaps the one that is on the lips of most fans, is just who will be playing in the vacant fullback role.
Zillman and team-mate David Mead interchanged in the role for large parts of the season with some effect, although neither seemed to be able to hold down the fort and solidify the spot as their own. The arrival of Josh Hoffman from the Broncos has livened things up a little bit, with his aim to play in the fullback role and cement the spot as his own. Hoffman is perhaps the most natural ball-runner of the three and has experience playing five-eighth, thus offering elements of ball skills in attack. For a while under former coach John Cartwright, though, it was Zillman who received the nod to be fullback. The question is, can he expect that to continue under Neil Henry. Either way, it is sure to be an enticing battle to see who gets the fullback position and to see just how well the selected player performs.
Another player with big shoes to fill is halfback Daniel Mortimer. He has always had the talent but has moved around the NRL a fair bit without making huge impact. He showed some Deft touches and smart plays in 2014, particularly after the injury to Albert Kelly. With a chance to have a full pre-season under his belt at the Titans alongside halves partner Aidan Sezer, this could be the year that Mortimer can replicate his 2009 form with the Parramatta Eels. Still new to the NRL at that stage, he showed the fans just how good he could be. Under new coach Neil Henry and in a new Titans system, a lot rests on the shoes of Mortimer in season 2015.
Neil Henry as coach for a full season will bring about a different Titans side, as they look to bounce back from some disappointing seasons over the last few years. It is a new challenge for Henry, who was perhaps unfairly sacked from the North Queensland Cowboys a couple of seasons ago, as he looks to get the Titans back into finals contention, something the fans have not seen for a long while. In light of all the off-field incidents, it will certainly not be easy but Henry is a good man manager and will be sure to get the most out of his players. They will warm to him, appreciate his style of coaching and for Titans fans, they will hope that it means the club performs well.
Best buy: Most Promising Talent: When you dominate a Holden Cup season like Kane Elgey did, people are going to take notice. Despite the Titans poor year across the board in the Holden Cup competition, it was Elgey who kept them in games that appeared lost, it was Elgey who set the tone each week for the club and it was Elgey who would put on a master-class with both his passing and kicking games. Regarded as one of the best complete halves within any NRL system – especially at his age – it is simply a matter of when and not if, when Elgey will play NRL. The kid is far too talented to ignore and he will get an opportunity at some stage and when he does, it will be well deserved. He is the sort of player that will make a successful transition into first-grade and a player that will excite Titans fans alike.
2015 Gains: Lachlan Burr (Canterbury-Bankstown Bulldogs), Davin Crampton (2015), David Hala (Brisbane Broncos), Josh Hoffman (Brisbane Broncos), Jai Ingram (2015), Daniel Mortimer (Mid Season: Sydney Roosters), Kierran Moseley (Penrith Panthers, Eddy Pettybourne (Wigan Warriors), James Roberts (Mid Season: Penrith Panthers), Matt Robinson (Penrith Panthers), Ryan Simpkins (Penrith Panthers).
Our predicted line-up:
1. Josh Hoffman
2. David Mead
3. Will Zillman
4. James Roberts
5. Kevin Gordon
6. Aidan Sezer
7. Daniel Mortimer
8. Ryan James
9. Kierran Moseley
10. Luke Douglas
11. Dave Taylor
12. Greg Bird
13. Nate Myles (C)
14. Mark Ioane
15. David Hala
16. Matt White
17. Matt Srama.