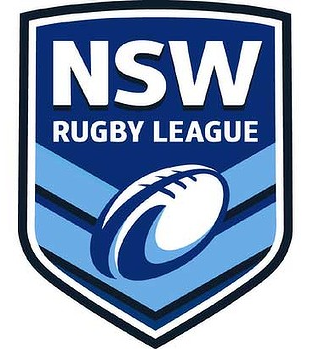 A second week of the VB NSW Cup is over and there were some easy wins, narrow wins, big scores and tries galore. The competition has not disappointed so far.
Here is a wrap-up of the weekend results:
PENRITH PANTHERS 38 (W Blake 2, E Aiono, I John, L Latu, A Koroisau, C Crichton tries; Koroisau 5 goals) bt NORTH SYDNEY BEARS 6 (C Whitelaw try; N Roberts goal).
Ricky's View: The Panthers love playing in Bathurst, as they recorded a comfortable win. A man-of-the-match was easy pickings, with Issac John the catalyst in the Panthers attack and picking up the well-deserved award.
MANLY WARRINGAH SEA EAGLES 32 (D Williams 2, B Fritz, J Hodges, K Aldridge tries; Aldridge 6 goals) bt ILLAWARRA CUTTERS 20 (T Cranston, K Glymin, D Hutchinson, A Tuimavave-Gerard tries; Hutchinson 2 goals).
Ricky's View: A hard-fought game, as Manly came together and put on 16 straight points for a come-from-behind win. Veteran winger David 'Wolfman' Williams led the way, proving too much to handle for the Cutters side.
CANTERBURY BULLDOGS 26 (C Thompson, T Phillips, L Dodd, J McInally, L McGrady tries; C Stanley 3 goals) bt WARRIORS 18 (U Poching, G Carmont, D Peyroux tries; Pewhairangi 3 goals)
Ricky's View: Back & forth this game went, with neither side able to truly dominate. The kicking game is what won it for the Bulldogs in the end, with Lindon McGrady and Matt Frawley leading the way in that regard.
WESTS TIGERS 31 (K Rowe 2, D Houter, W Lolo, S McDonnell tries; J Drinkwater 5 goals; Drinkwater field goal) bt WENTWORTHVILLE MAGPIES 18 (R Morgan, B Crooks, J Folau tries; L Kelly 3 goals).
Ricky's View: The Magpies just cannot find their groove this season. They fought hard all the way but faltered in the dying minutes, as the Tigers scored twice and kicked a field goal. That makes two wins for the Tigers but two losses for Wentworthville.
NEWCASTLE KNIGHTS 32 (N Ross 2, J Mamo 2, D Kerr, C Redman tries; Redman 4 goals) bt NEWTOWN JETS 16 (N Gardner, T Murphy, K Kara tries; Gardner 2 goals).
Ricky's View: Back to where it all began for Nathan Ross in Kurri and he excelled. It was speed that won the battle as Ross and team-mate Jake Mamo put the Jets on the ropes and they had no answer. Thoroughly enjoyable clash.
MOUNTIES 21 (B Tupou, J Ahearn, M Cronin, G Aiga tries; S Williams 2 goals; Williams field goal) bt WYONG ROOS 18 (M Ikavalu, B Molan, L Setu tries; T Cornish 3 goals).
Ricky's View: A team is never quite down and out and the spirit of Mounties shone through. Trailing late, they fought valiantly and were rewarded, in what was the match of the round.