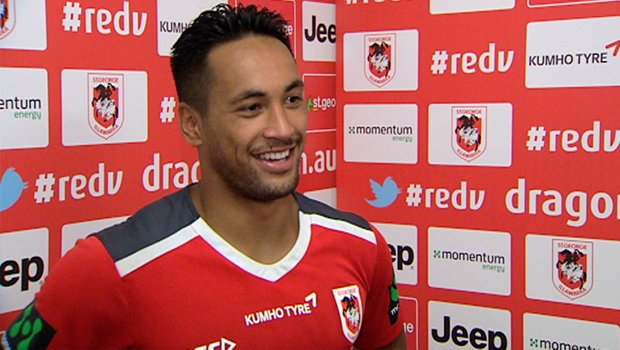 Yet to make a name for himself and play first-grade, Patrick Herbert is highly touted by many St George Illawarra Dragons fans. In a good sign moving forward, Herbert has signed a new 2-year deal with the club until the end of 2018.
The captain of the Dragons Holden Cup side, the versatile utility back was recently selected in the Junior Kiwis side and wants to continue his learning and development at the club moving forward.
"I come from a rugby union background and the Dragons were the team I joined when I made the transition to rugby league so it was an easy decision to make when the time came to re-sign," said Herbert.
"I am happy with the way my footy is coming along and that's down to the development and guidance being shown to me as well as getting the opportunity to train with the first-grade team during the pre-season."
Originally a player from Union, the Dragons made Herbert feel at home and the club are pleased to have retained him.
"Patrick is an exciting young player to watch and it is another positive sign to have him decide to continue his development here at the Dragons," said Dragons Director of Rugby Pathways, Ian Millward.
"He has improved by leaps and bounds playing rugby league in the short time he has been involved in the game and that was reflected by his selection into the Junior Kiwis earlier this season.
"Patrick is a very enthusiastic and hard-working young player who has a very positive future here at the Club."