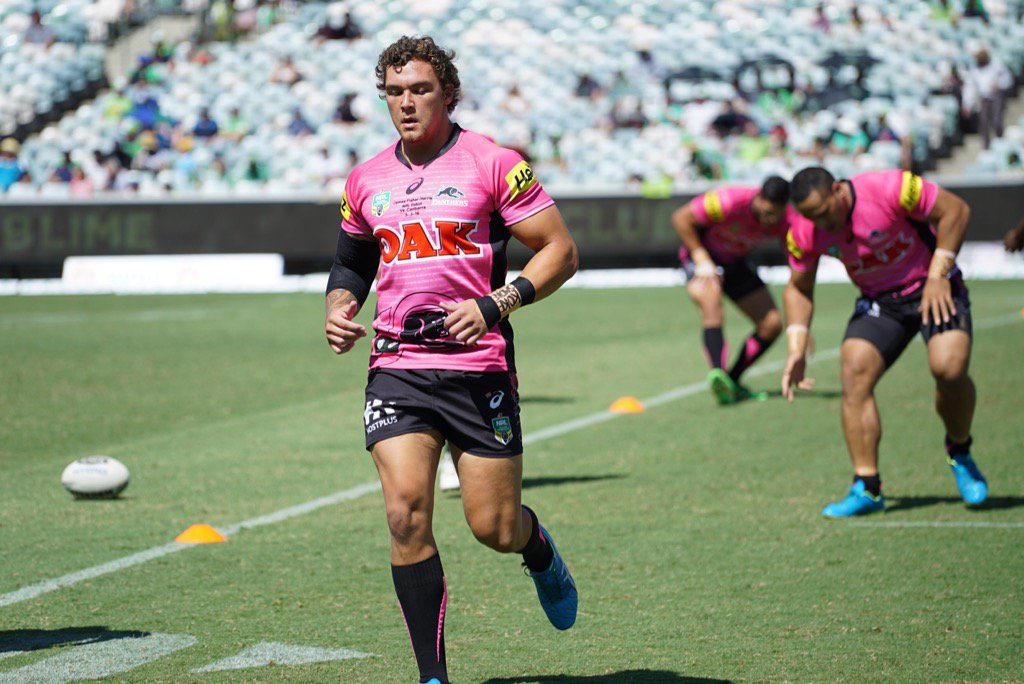 The Penrith Panthers have long been a team to pride themselves on their talented juniors and they have moved quickly to re-sign two tremendous talents in James Fisher-Harris and Nathan Cleary.
Both have re-signed until the end of the 2019 season, in a sign that the club have faith in their talents and abilities.
James Fisher-Harris, who made his NRL debut earlier this season, is also a Junior Kiwi and was a part of Penrith's Holden Cup winning side last season.
Fisher-Harris drew high praise from the Panthers Executive General Manager, Phil Gould.
"Despite the fact James has only played a handful of NRL matches, we are extremely confident in his potential and have invested in his long-term future with this deal," said Gould.
"I have no doubt this young man will be an integral part of our NRL team and a regular member of the New Zealand Test squad in years to come.
"He is just the latest example of a player graduating from our junior representative program into a premiership-winning NYC team and then into the NRL squad."
As for Nathan Cleary – son of former Panthers coach Ivan Cleary – the wraps on his form of late and in general are tremendously high. Seen as a prodigy, Panthers fans believe it is just a matter of time before he plays first-grade.
He also drew strong praise from Gould.
"Nathan is an outstanding young man who first entered our Playmakers Academy back in 2011," Gould said.
"He has come through the junior representative program and achieved tremendous personal honours through captaining the Australian Schoolboys and playing for the Junior Kangaroos.
"Whilst he is yet to make his NRL debut, we are investing in Nathan being one of our halves in the long-term future of the Panthers.
"Nathan has been upgraded from this year's NYC squad into our top 25 NRL squad. At only 18 years of age, this is an amazing achievement."