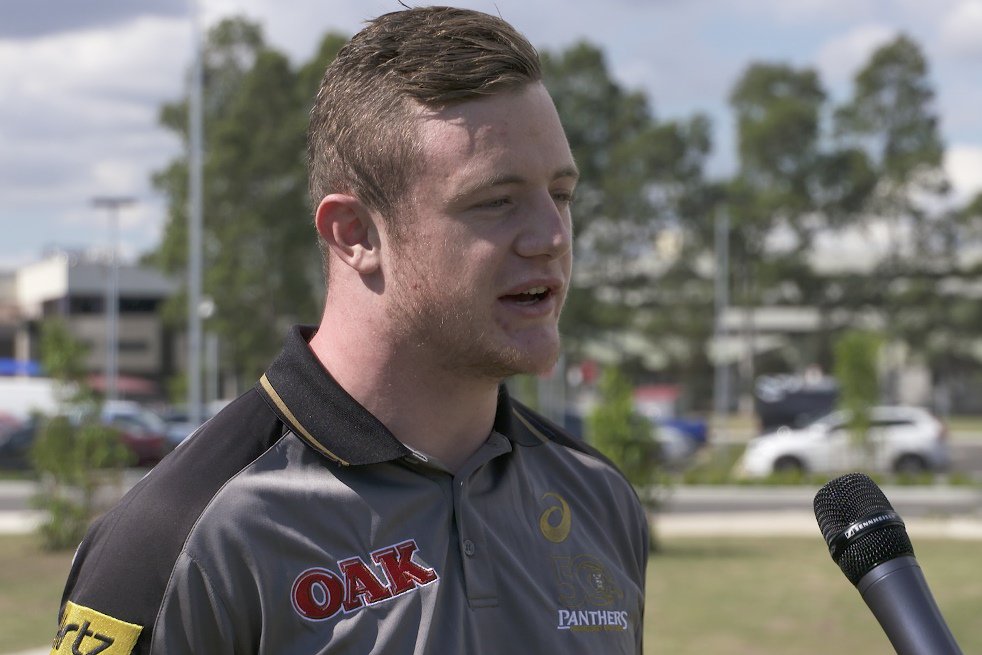 The Canberra Raiders fans and Penrith Panthers fans will have heard of him and although he could not crack the first-grade sides at either clubs, his talent was well-known and always on show.
In a bid for regular first-team action, Andrew Heffernan has opted to leave the Australian setup to sign a 1-year deal with English side, Hull KR.
A solid, consistent centre, Heffernan can also play at fullback and in the halves but the current Hull KR setup is expected to see him feature at centre.
His strong performances in the Holden Cup and the Intrust Super Premiership caught the eye of Hull KR coach Tim Sheens, who looks forward to having the talented youngsters on board.
"Andrew was highly rated when he came through the system at Canberra and Penrith pulled out all the stops to take him there," said Sheens.
"Unfortunately for him, he was stuck behind some excellent outside backs at the Panthers which has opened the door for us to bring him on board.
"He's quick, skilful, has excellent footwork and can play in a few positions. We see him playing mainly at centre for us but his versatility gives us options within the squad which will be important next season."
Whilst Hull KR fans may not have seen or heard a lot about him, Sheens is confident he can become a quality player for them in 2017.
"Andrew is somebody who a lot of supporters over here won't have seen before but I'm confident that after four or five games everybody will know what he's about," Sheens said.
"He's an exciting player to watch and we expect him to establish himself as an important member of the squad in 2017."
Heffernan, set to join Hull KR for their pre-season in the near future, is excited about the new challenge ahead.
"I'm really excited about having the opportunity to play for such a proud club with a rich history," said Heffernan.
"I'm looking forward to the challenge ahead of us in 2017 and can't wait to get over there and start training with the squad."