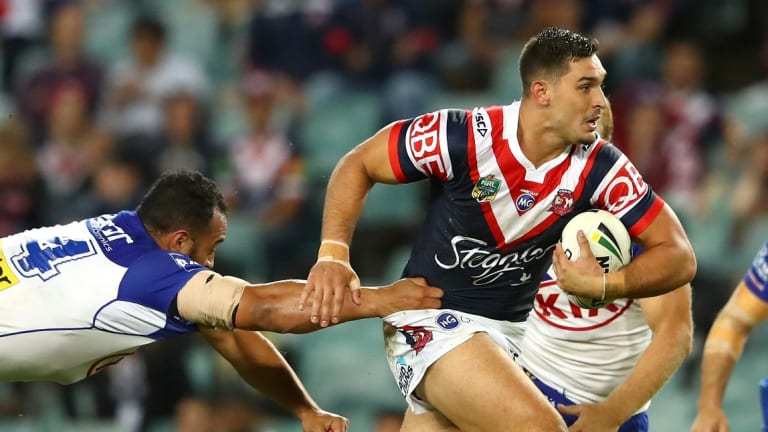 In a bid to strengthen their back-row stocks, the Wests Tigers have signed Ryan Matterson from the Sydney Roosters. 
Matterson, who joins the club on a three-year deal, has so far played in 57 NRL games, all with the Sydney Roosters.
His debut came in 2016, and he also for the NSW U20's side, the Junior Kangaroos and the City Origin side in 2016.
Praising Matterson for his transition into first-grade, Wests Tigers coach Ivan Cleary looks forward to working with him.
"Ryan is a talented young man and we're very pleased to have him join the club next season," said Cleary.
"He has developed in to a quality forward since his debut and we're looking forward to seeing him grow further at Wests Tigers over the next three years."
Also praising Matterson is Tigers CEO Justin Pascoe, with the back-rower to join the club in November.
"Ryan is another excellent addition to our playing squad and we're all looking forward to having him for the coming three seasons," said Pascoe.
"We've worked hard to bring players to the club who will have an impact on and off the field and Ryan is another great example of this."