Canberra's latest star English recruit George Williams is set to be a highly popular inclusion into a multitude of SuperCoach outfits for the season opener.
Entering his debut season in the NRL with a wealth of experience that includes 11 Test caps, Williams' seemingly SuperCoach friendly game should make him an absolute steal as a dual position 5/8, HFB at just $330,800.
That starting price has been assessed on what would be an average of just 35.9PPG, but delving into his 2019 Super League stats with Wigan suggests the livewire playmaker has plenty more in store and the all important early season price rises.
Williams notched some serious numbers in a year capped by a nomination for the five-man Man of Steel shortlist for the competition's best player, eventually taken out by NRL exile Jackson Hastings.
Williams starred during his time with Wigan.
According to his stats across 29 regular season games, Williams would have accumulated an estimated 2170 SuperCoach points for a stunning average of 74.8PPG.
He ticked just about every box you want from an attacking player, most importantly his consistent base stats.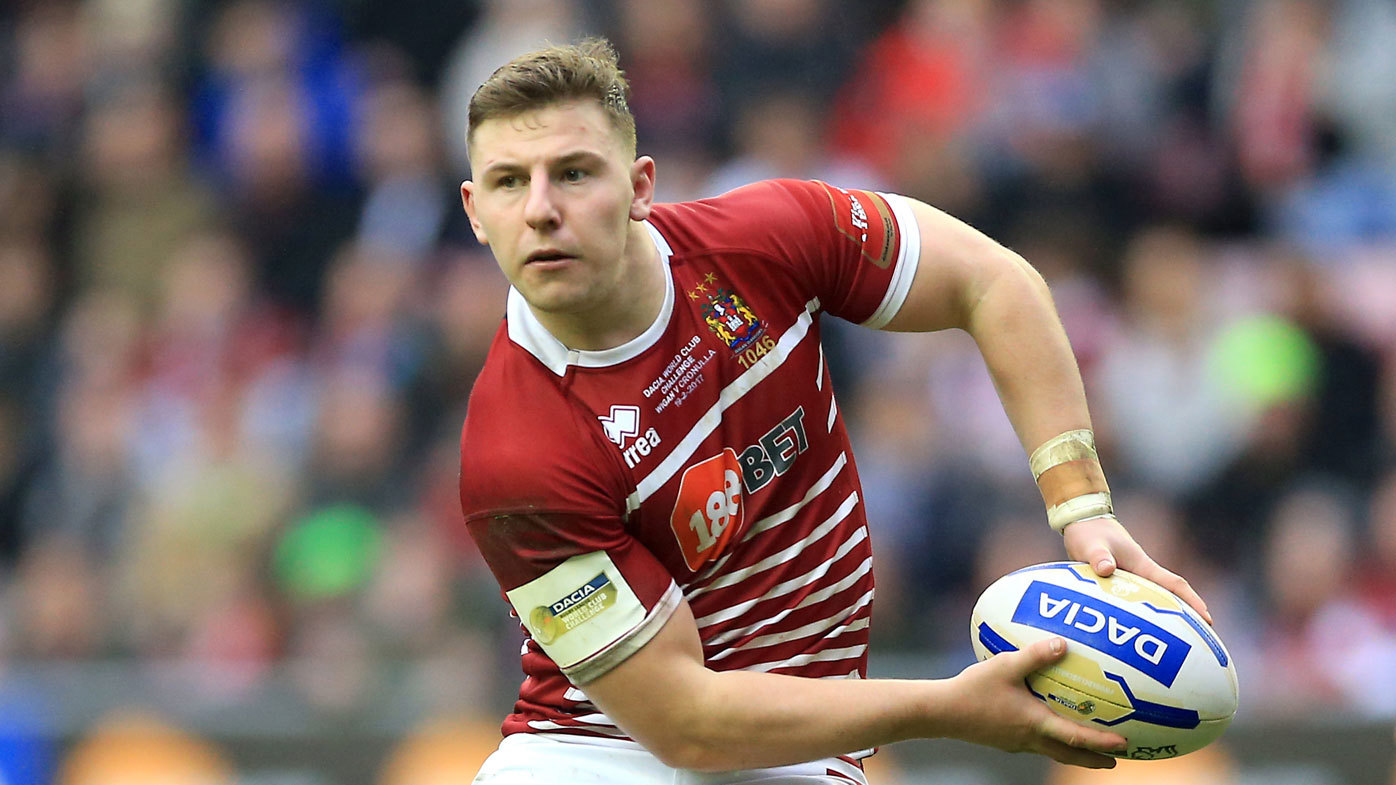 Promisingly, Williams absolutely loves to run the ball.
During 2019, he had 408 carries equating to 14 per game.
He scored 14 tries, assisted a further 21, had 122 tackle breaks, 18 linebreaks, 46 offloads and 488 tackles at 16.8 per game.
Several SuperCoach relevant stats weren't available, so estimations were made to achieve his predicted average.
Of his 46 offloads, 40 were awarded as effective (4 points), while six were deemed non-effective (2 points).
Of his 408 runs, 204 were awarded as hit ups over 8m (2 points), while the other 204 were hit ups under 8m (1 point).
Linebreak assists weren't available, so we gave the star playmaker an estimated 15.
If Williams can emulate even half of his predicted average, he'd still see a rise on his starting price.
If he can notch an average of approximately 50PPG, he'd rise to around $470k and with it provide coaches with an additional $167k value in their salary caps.
However, there is a degree of risk in the seemingly safe purchase.
While English forwards have thrived in the NRL, their backline counterparts, namely playmakers, haven't had much success.
Sam Tomkins won the Man of Steel award in 2012 as a fullback, then had mixed success on his venture to Australia in 2014.
Sam Tomkins had mixed fortunes during his NRL stint.
His NRL form was patchy at best, but promisingly averaged 59 SuperCoach points in his debut season, then just 30PPG in 2015.
Injury an
d homesickness forced his return to the UK the following season.
Fullback Zak Hardaker was named Man of Steel in 2015, but managed to play just a handful of NRL for Penrith primarily off the bench when joining the club in 2016.
In 11 games, Hardaker averaged 25PPG in 33 minutes at .74PPM.
The likes of Joe Burgess, Dan Sarginson, Greg Eden, Ryan Hall and Kallum Watkins are among more recent backline UK imports that came to the NRL and failed to deliver (with respects to the latter two who have been respectable without translating to serious SuperCoach scores in limited stints thus far).
The bigger issue for George Williams is this.
While at stages proving capable of playing an organisational role as a halfback, he's primarily a ball-running five-eighth as his stats suggest.
This isn't to say he can't evolve into his new halves role, but it'll be essential to his success alongside Clive Churchill medal winner Jack Wighton at five-eighth.
Furthermore, it's extremely difficult for new halves to gel as a combination early on in their relationship, so don't expect fireworks in the opening rounds.
He'll take on more ownership of the side than he has in the past, which will likely limit his attacking output.
The upside is that he comes into a raging hot side who score points for fun and should feature late into September again in 2020.
Get on from round one, but don't expect monster scores from the outset.
Visit the Supercoach Playbook website at SC Playbook
Follow them on Twitter at @SCPlaybook1.