Another interview as we had a chat with Shayne McMenemy. His debut against that great Balmain side, life post-footy and more are all covered.
Not all players are immortals, win premierships or the like, but they all impact the game in their own way.
They all show pride and desire when donning their respective team jerseys. McMenemy was that guy.
We had a good chat with him and here are his answers:
1. What is your earliest memory of rugby league?
I was about 10 and I won a big trophy playing in a knockout. We come second. I think it was about 1985.
2. You made your debut with Wests in 1997; what was that experience like and was the call-up one you were expecting? 
I had known all week, I was suppose to play a few weeks earlier but got injured.
I remember be very excited. I supported Balmain as a kid and was born there.
To make my debut against Paul Sironen and Tim Brasher was great.
Ellery Hanley was a tremendous player for the Tigers on that day. We got the win which made it even better. 
3. The rest of your career was played out in England; how did you adjust to the different conditions and the game itself? Was the English game different in your view? 
I got injured in 1999 playing for the Magpies; I had injured my elbow quite badly.
I was offered to stay on with the Wests part of the merger for 2000, but got an opportunity to go to the UK with Dane Dorahy.
It was a fantastic experience. I was only going to go for a year and then come back.
One thing led to another and I spent 8 years over in the UK playing for Oldham, Halifax & Hull FC.
I had a great time at Oldham coached By Mike Ford. He taught me so much about the game.
He was very professional and his planning was first class.
I then went to Halifax under Gary Mercer & Steve Linnane, which were a couple of good years. 
The game itself back then was a tougher brand of footy. The English boys were a lot bigger and stronger.
A lot of training was done indoors in the gyms and we could only do ball work at certain times of the day due to frozen fields.
The English fans are the best. They loved the overseas players who come over and have a real crack.
The adjustment did take a while. nobody told me in December it gets dark at 3:30 pm and the sun didn't come up until 10:30 am.
That first month or two was very tough.
The summer month have 18 hours of sunlight, so once it started to warm up, it was great.
Being so close to Europe was great to be able to travel.
4. Tell us about the success you had at Hull FC, particularly winning the 2005 Challenge Cup final.
In 2003, I went to Hull mid season. They had Jason smith , Craig Greenhill, Richie Barnett, Colin best, Sean Ryan and Dean Treister,
It was the appeal playing along side these guys which enticed me to Hull.
We were fortunate enough to win the Challenge Cup in 2005 with Hull. We were the underdogs and nobody expected us to win.
We had some great players in the squad, Steve Kearney, Richard Swain, Nathan Blacklock, Motu Tony.
That was along with plenty of the best English talent at the time in Richard Horne, Paul Cook, Kirk Yeaman, Garreth Carvell and Ewan Dowes.
The following year we made the grand final at Old Trafford against St Helens.
They were too strong on the night. But the experience of playing on the other side of the world and experiencing so much made the adjustment worth while.
5. You also had the chance to represent Ireland at the international level; what did it mean to you to don the Irish jersey?
Playing for Ireland was a great honour. My mum was born in Belfast along with my uncles.
My debut was down in Albi against the French. The passion involved in those teams are something else.
The 2008 World Cup was a great experience. Some great players in that squad and even better times off the field. 
6. Post-footy, what have you been up to? Have you maintained any involvement with the game?
I have been involved at different levels over the past 10 years.
I worked as a Strength & Conditioning coach at Parramatta for several years. I was also working as a personal trainer at the time.
I also helped out at Western Suburbs Magpies for a period.
When my son Callum started playing, I took up coaching his team at Narellan Jets and continued to do that 6 years later.
I have been the Narellan Jets Juniors President for the last 3 years which is very rewarding.
I coached Narellan Jets first grade for a couple of years also. I also coached the Group 6 rep team last year.
I have coached a lot of Oz Tag over the last 5-6 years also for both Callum & my daughter Isabel.  
I currently work in sales/Hire in the EWP industrial. I work for a company Called "Want Access".
It's a great company who really look after their employees and have a friendly family environment.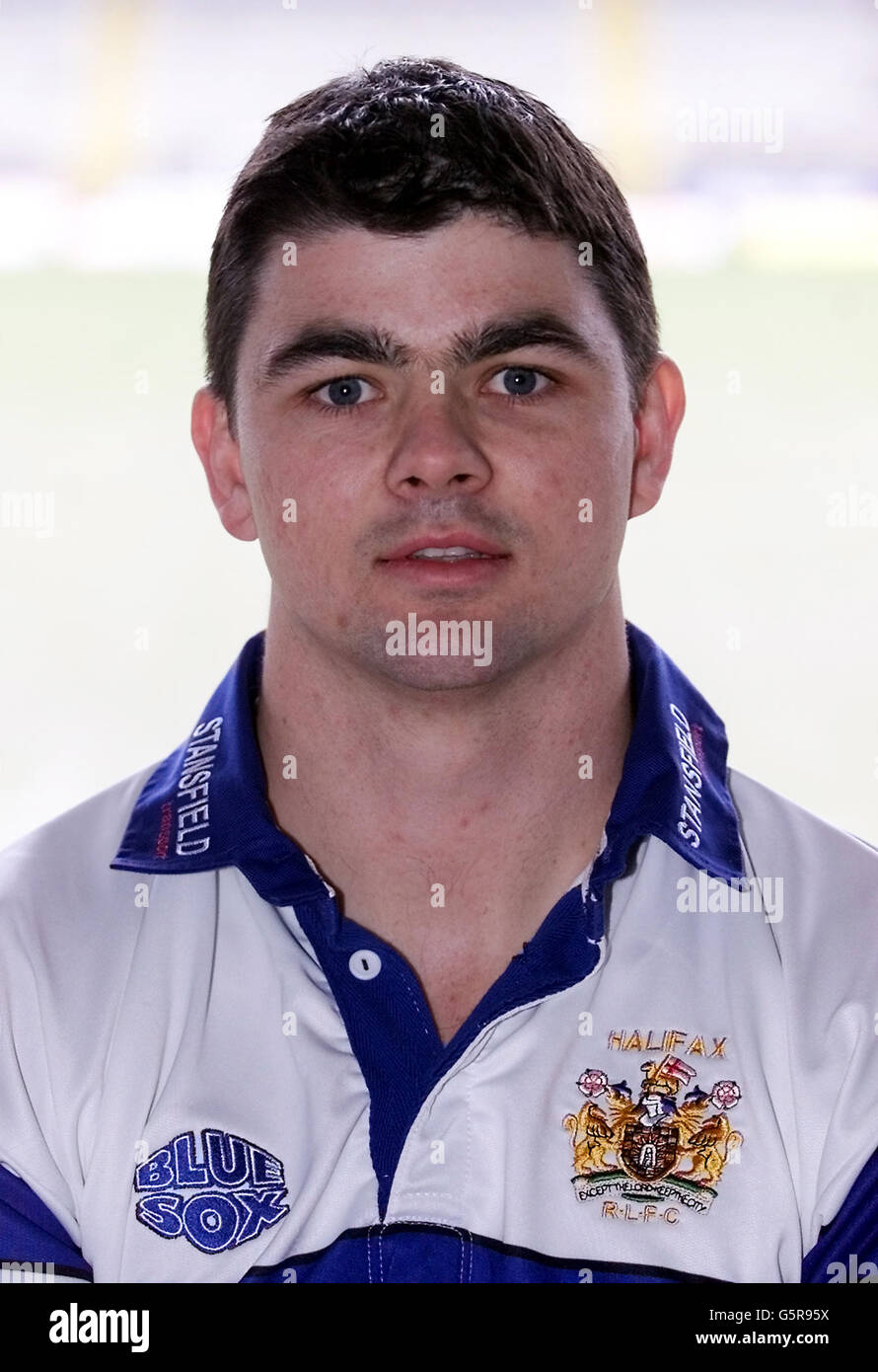 7. If you could give advice to any budding rugby league players, what would it be?
To always give your best.
Be focused, disciplined, have a great positive attitude, listen to your coaches and most importantly enjoy yourself and have fun!