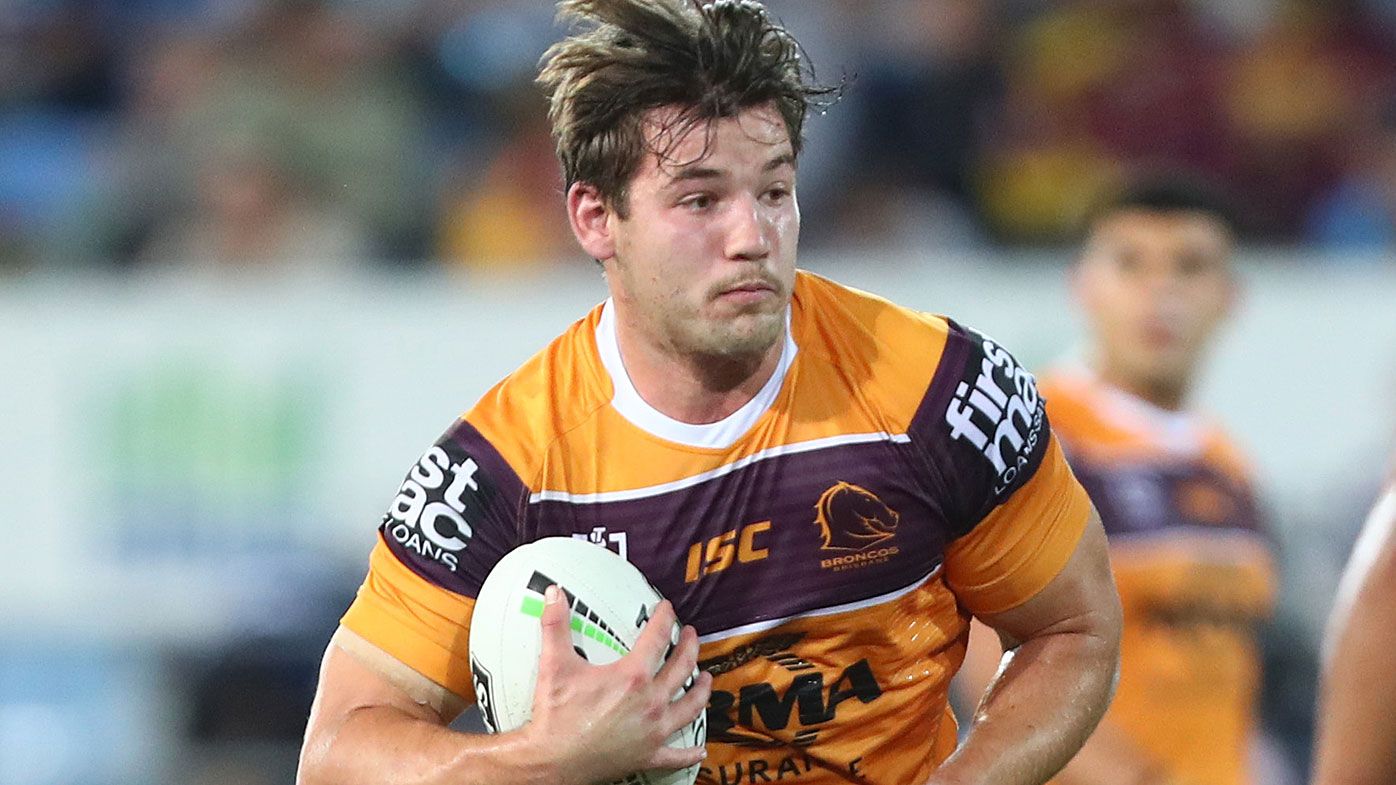 SC Playbook is back with part two of their dual position players analysis for supercoach. 
PART TWO
FRF/2RF
In part two of our dual position player analysis, we get into the most common dual position, the FRF/2RFs.
Whilst it is probably the least valuable dual status, it is still useful to have a few of these guys for flexibility.
There are some quality dual FRF/2RF options to start the season.
---
Liam Knight – $437,300
Knight finished 2019 with an average of 47PPG over an average 41 minutes and with a 1.14PPM.
Souths have lost a lot of depth in their middle with the George and Sam Burgess moving on.
It also looks likely that Knight will secure the starting lock spot with Cameron Murray moving to an edge.
There is a slight question over his motor as well as Wayne Bennett mucking around with his forward rotation.
However, he was playing more minutes at the end of 2019 and in the three games he played above 50 minutes he scored 73 (with a try), 62 and 64.
Knight will be a starter in my side but it doesn't look like I will be the only one starting him as he gains traction as a popular option.
---
Patrick Carrigan – $326,300 and Thomas Flegler – $294,900
Last year these two middles featured regularly for the Broncos. Carrigan played 18 games for an average of 34 minutes and 35 points.
Flegler played 22 games for an average of 32 minutes and 32 points.
With the injury to Matt Lodge and Joe Ofahengaue being stood down for two games, there is some minutes up for grabs in the Broncos pack.
I am personally a big believer in Carrigan and he was building up some respectable minutes at the end of 2019.
In the last five games of the year Carrigan averaged 44PPG over 43 minutes.
Whoever gets the vacant starting spot out of Carrigan or Fleger should be considered as a cheap option to make some cash.
---
Tevita Pangai Jnr – $540,600
TPJ finished the year with a very healthy average of 58PPG, coming in as the 13th best front-rower and 16th best second-rower on average for 2019.
At his best, TPJ could be an elite SuperCoach gun. At his worst, he is ill-disciplined and playing reduced minutes due to his dodgy hamstrings.
This results in a large range of SuperCoach scores and absences from games. He is only an option for the gambling types.
I don't have enough hair left to start with TPJ and certainly not at that price. I will be looking to jump on one of his hot streaks during the season that could win me some head-to-head games.
---
James Fisher-Harris – $615,700
After a number of years being SuperCoach irrelevant, this steely-eyed beast produced a monster season last year from nowhere, averaging 68PPG.
He came in as the third-best front-rower and sixth best second-rower on average in 2019.
To get JFH in your team, you must pay a premium price. I love the way he plays and is a player with decent upside.
However, he played for an average of 77 minutes last year with some solid attacking stats and I don't see his scores improving.
He won't be starting in my team but may be an option during the season once I can afford him.
---
Trent Merrin – $408,000           
Tim Williams has done an in depth player profile on Merrin's history and Super League output, so I won't go into too much detail here.
Merrin is currently priced at an average of 44 points and was very SuperCoach relevant before he left for Super League.
I personally find it hard to believe he will get the minutes in the Dragons pack to be SuperCoach relevant again, but he is certainly one to watch.
Dual HOKs
Similarly to the fullback position, there is not much value in starting with any dual hookers given the elite and value options in the position, such as Cook, Smith, Koroisau and Blake Brailey.
Some coaches may like to have a back-up option in other positions, although with the injury to Cameron McInnes there is very limited relevant options.
---
Billy Walters (HOK/HFB) – $201,000
Last year, in his only game playing 80-minutes for the Storm at five-eighth, he scored a woeful 24 points.
Although, in the recent trial game for the Tigers, Walters didn't look out of place in the number 9 jersey and could potentially grab the starting role in Round 1.
There is the very real risk of Josh Reynolds or Harry Grant (potential release) taking over at any point in the season, but at that price and with availability in the HFB role he may be hard to ignore as a back-up HFB.
---
Victor Radley (HOK/2RF) – $481,300
Radley started last season with some shocking scores, but finished the year with a respectable 52PPG average.
He produced his poor scores when at hooker as he concentrated on tackling and providing good service.
However, when playing lock he was an attacking threat and this is where he produced his real upside for SuperCoach. When starting a lock last year, Radley averaged 61PPG.
Like most of his forwards, Trent Robinson does muck around with Radley's minutes, which makes him unreliable. Realistically, at that price he won't be an option.
---
Notable mentions
Connor Watson (HOK-5/8) – $506,700 – Looks likely to be starting on the bench for the Knights and at that price would need to play over 60 minutes at hooker to be an option.
Jake Turpin (HOK-HFB) – $ 336,600 – Had an average of 36PPG last year, but this was affected by his games at halfback. Looks likely to get the starting position but is only worth exploring if McCullough is out of the picture and he is in line for 80 minutes.
Alex Glenn (2RF-CTW) – $413,600 – I wanted to consider the new captain of the Broncos but with a 45 average over 76 minutes last year I can't see him being relevant.
Dylan Walker (CTW-5/8) – $392.800 – Coming off a 42PPG average last year and a 40PPG average while playing at centre.
Sione Mata'utia (2RF-CTW) – $388,600 – Seems to get concussed or injured every second game and is not worth the risk.
Zane Tetavano (FRF-2RF) – $310,700  – Coming off an average of 33PPG in 37 minutes, he hasn't shown the work rate yet, even with the move to Penrith.
Chanel Harris-Tevita (HFB-5/8) – $384,600 – Looks likely to be starting off the bench, but even if he nabbed the starting spot I wouldn't be confident in his job security.
Mitchell Aubusson (2RF-CTW) – $410,100 – For years he has been a SuperCoach trap, don't be that person that falls for it, no matter what starting role he gets.
John Asiata (2RF-HFB) – $354,300  – Averaged 42PPG when playing in the middle last year, but needs to see above 55 minutes with his work rate to be an option and I don't see that happening.