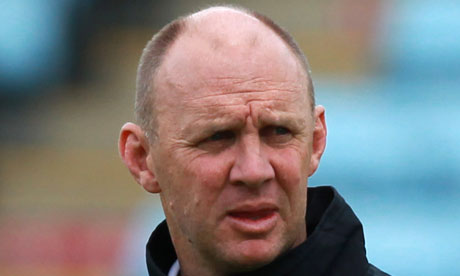 It is not often you see external factors playing a part in the decision making process for a coach, but for former Bears hooker Tony Rea, this was the case – with the interim London Broncos coach agreeing to a 2-year deal to be the full-time coach.
Rea, who initially had no interest in the role full-time when he took over, says that it was the enthusiasm of the club's Chairman David Hughes, and his re-discovered passion for coaching, that convinced him to say yes.
"There is a desire to coach and I was confident doing it," Rea said.
"It was an easy decision to make.
"I think David Hughes was a big factor, making me think about the decision. I pretty much made the decision at that meeting but I had to go through a few things to make sure it was do-able."
Like any decision, it was about consulting the family first – and both Rea's family and the London Broncos players, were happy with the decision.
"They're really happy with the decision," he said.
With the London Broncos finding themselves on a run of good form, Rea says that all of that is purely incidental.
"I don't think it was much to do with the results, but more probably the effect and influence I've been able to have on the team," he said.
"The players have brought about the change themselves. I helped create the environment for that to happen."
For the Broncos Chairman Hughes, it was a difficult process to find the coach they felt was the right fit, but he believes that Rea is that man.
"We've had lots of applications and have given them all due consideration.
"One shouldn't underestimate what a tough task it is coaching a club like the London Broncos but I think Tony Rea is the man for the job.
"I believe in his coaching. His prowess has strengthened in his time away from us.
"He's experienced another code and, allied to his motivational work, this has made him the ideal candidate.
"He's got a massive desire to coach again and he's impressed on me that coaching is all he wants to do."