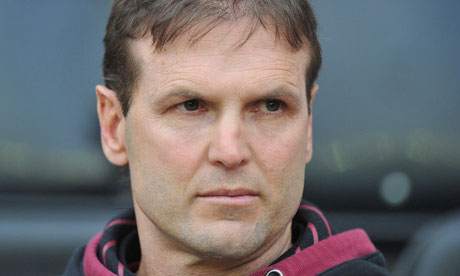 It was fast becoming the latest lingering saga in the NRL world, but both Tigers fans and NRL fans alike are now relieved that it has all been sorted – with the Wests Tigers confirming that Mick Potter will be their new head coach for the next two seasons.
Potter, who won two premierships as a player at the Bulldogs in 1984 and 1985, has a wealth of experience in the coaching department, having been the head coach at three English Super League sides – the Catalan Dragons, St Helens and Bradford.
Stephen Humphreys, the Wests Tigers Chief Executive, said that the club was pleased to have recruited Potter into the position, as they look to move on from a disappointing 2012 season.
"We are thrilled to secure Mick's services for the next couple of seasons," Humphreys said.
"Mick has enjoyed considerable success in Europe and we have no doubt that he is ready for the challenge that the NRL will present.
"We see him as the perfect person for the role. He has demonstrated his qualities as a Coach in a range
of differing circumstances over the last seven years. He will bring not only this experience but importantly, also a fresh pair of eyes and a new energy to our Club."
For Potter himself, he's thrilled at the opportunity to work in the NRL as the head coach of the Wests Tigers.
"I'm really excited about this opportunity", he said.
"The Club has some promising young talent coming through the ranks, mixed in with some world-class players as well. The playing roster is full of potential and I can't wait to start working with the group.
"This role will be a big challenge for me but it's one that I will approach with lots of confidence and enthusiasm."
With Potter officially the new coach of the Wests Tigers, the players will return to pre-season training in November, as Potter looks forward to what is ahead.
"I have officially commenced with Wests Tigers as of today. I have already been briefed on our pre season training plan. I was very impressed with the plan and have given it my full endorsement.
"I will be working hard with our support staff in preparation for the players assembling in a couple of weeks."