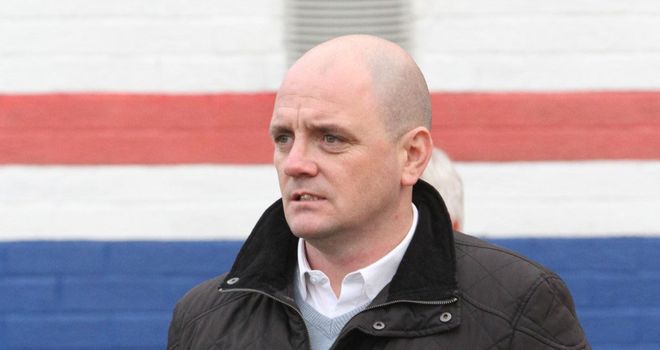 Some rugby league coaches are confident in their ability to perform two coaching roles at once, whilst others thrive on the challenge – and for Wakefield Wildcats coach Richard Agar, he sees it as an honour to be able to coach the French national side on a part-time basis.
Aurelien Cologni was the man initially in charge of the French side, but officials felt like the side needed a fresh face as they prepare for the upcoming Rugby League World Cup.
Agar will continue to coach Wakefield, but looks forward to the honour of coaching the national team.
"To be able to take part in a World Cup as a coach is something everybody has an aspiration to do," said Agar.
Agar will start duties straight away with the French side, as they prepare for clashes against Papua New Guinea, New Zealand and Samoa when the World Cup starts in late October.
"I'm very proud and very honoured to be offered the position to be a head coach of a national team," said Agar.
"It was a little bit of a surprise. I got the phone call about a month ago and it was very kind of the club as both Andrew (Glover) and James (Elston) gave me their blessing to go and meet the French people to look at the levels of commitment, and when I'd be required to be over there.
"I think it's a great opportunity and an opportunity I want to take and be very proud to take. I think it's a great time to be involved with them.
"I thought it was a super time with so many good players and the game as it is in France with the coaches that are currently working there, with the administrators that are involved and of course, it's a World Cup year as well.
"To be able to take part in a World Cup as a coach is something everybody has an aspiration to do.
"I am genuinely excited and I'm really pleased that I'm the person to head up their organisation and I'm sure I can help them along the way and make an impact."
Agar's club side, the Wakefield Wildcats are behind their coach 100% in his new job and gives him their blessing, as Chief Executive James Elston looks forward to seeing what new experiences he will learn as coach of the French side.
"It's a fantastic opportunity for Richard to work with some top class players and test himself against some of the best coaches in the world later this year.
"He takes the role with our blessing and knowing how hard he works, I'm certain he'll make a success of taking the French side into a tournament that will be a tremendous showcase for the sport.
"It won't impact his work with the club and we see the opportunity for Richard to develop as a positive not only for him, but the extra experience he will bring back can only be of benefit to our players and coaching staff."