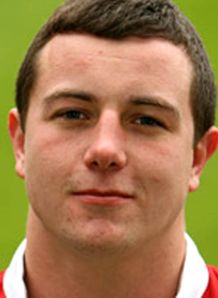 With the recent headlines for Castleford rugby league ones of negativity, following the resignations of CEO Steve Ferres and the departures of Nick Fozzard, the Commercial Manager and Sarah Fozzard, the Marketing Manager – coach Ian Millward would rather the focus be on the on-field side of things, after a spirited display against Wigan
Despite all that, however, Millward wants the talk to be about the way his side has improved their on-field performances over the course of the season so far.
"I'd really appreciate it if all we did was talk about rugby league," said Millward.
"The off-season was all about being a competitive team and what the fans want is for this team to do Cas proud, regardless of the result.
"I felt it was really disrespectful to my players last week; there was a big story saying 'club in turmoil – media manager leaves'.
"We'd just had a 17-all draw and a great game against Catalan and the whole story was about that. I don't think that's what Cas people want; they're a working-class community and they just want their rugby league team to be really competitive.
"The fans should be really proud of the players at the moment."
Despite their win, Wigan coach Shaun Wane was disappointed that his side could not put the pedal to the metal when they had to, as they could not build on their first-half dominance.
"I'm happy to get the two points but the manner we got them in I'm a bit disappointed with," said Wane.
"I thought we played well in parts, but we just weren't consistent enough. I'm glad we showed some steel in finishing it off, but that was definitely a get-out-of-jail card and you've got to commend Castleford for coming back."