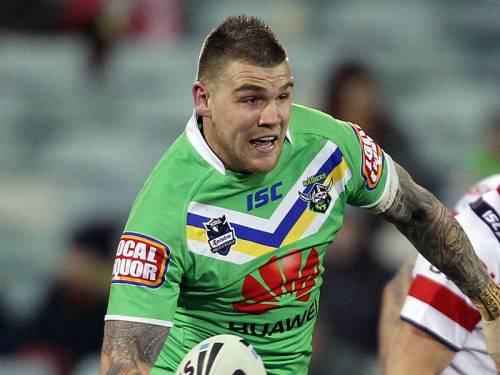 The eventual outcome should come as no surprise to anyone who has followed the story, and it's now become a reality – with the Canberra Raiders today sacking fullback Josh Dugan after his latest indiscretion, a decision that was not made lightly.
It was the Raiders board that made the unanimous decision to sack Dugan, with an extensive board meeting called and held this morning to determine his fate as well as the fate of team-mate Blake Ferguson.
Ferguson was spared the sack and was instead fined $10,000 for his part, as well as being forced to undergo counselling for breaching the club policy.
He is thus suspended indefinitely as a result.
In order to get back into first-grade, Ferguson will have to prove that he has made satisfactory progress to the club's coaches and management before he is officially reinstated.
After a number of breaches, the club simply had enough – with Don Furner confirming that the decision was made, that it is final and that they had no choice.
"After being presented with a number of breaches in club policy by Josh the board decided that they had no choice but to terminate his NRL contract," Furner said.
"The Club must take into account our players, members and Sponsors and the damage to our clubs brand.
"Blake Ferguson will remain with the club, but will be stood down from playing until he has shown progress in a number of areas."