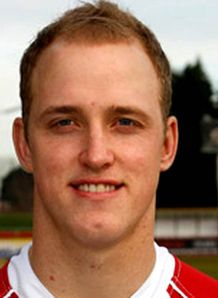 Being involved in a close game is a nerve-wracking experience for coaches, players and fans, and for Hull KR coach Craig Sandercock, he is just finally pleased to see his side hold on and win one as they defeated the Castleford Tigers 26-22.
"It is a relief to win a close game," Sandercock said.
"I don't think we have won a close game for a while.
"We seem to win really easily or let games slip away like we did against Bradford, but I'm very pleased."
With a big clash coming up against Hull FC on Good Friday, Sandercock was pleased that both Michael Dobson and Travis Burns emerged from the clash unscathed.
"They were very close not to play. They had their fitness tests this afternoon because the pitch was covered in snow on Saturday, which prevented the fitness tests taking place then," said Sandercock.
"They are our two key playmakers and I'd rather have them there than not. It wasn't a risk playing them as we gave them a thorough fitness test and they came through it.
"They are important parts of our plans and if there was any doubt they couldn't have got through the game, we wouldn't have played them.
"This was an important game as we needed the two points. If our two best players can come through a fitness test and get through okay then I'll play them every time."
For Castleford, it was another defeat, their 6th in eight games, as coach Ian Millward thought that their kicking game let them down in this one and some of the officiating left him a bit disappointed.
"I was extremely disappointed with our kicking game. It was one of the worst kicking games I've seen in a long while," said Millward.
"We put ourselves under a lot of pressure with the way we kicked today and I was surprised with how close the game was. I thought we were the better team in the first half.
"The 40/20 by (Rangi) Chase was a 40/20. But we can't rely on one good kick to make a kicking game. Chase got smashed off the ball in the first half. The same thing happened to Travis Burns in the second half but different decisions were made.
"We are not coming to places to play close games, we're coming to places to win and we're extremely disappointed to lose. I'm really confused because we are in a really bad state in rugby league at the moment because no coaches want to speak to referees."